Donut holes are awesome but you aren't always able to run out and buy a box.

And there's nothing better than eating them warm and fresh.

So we've got the answer.

Best of all, it will only take you about 3 minutes!

Let's make Homemade Donut Holes.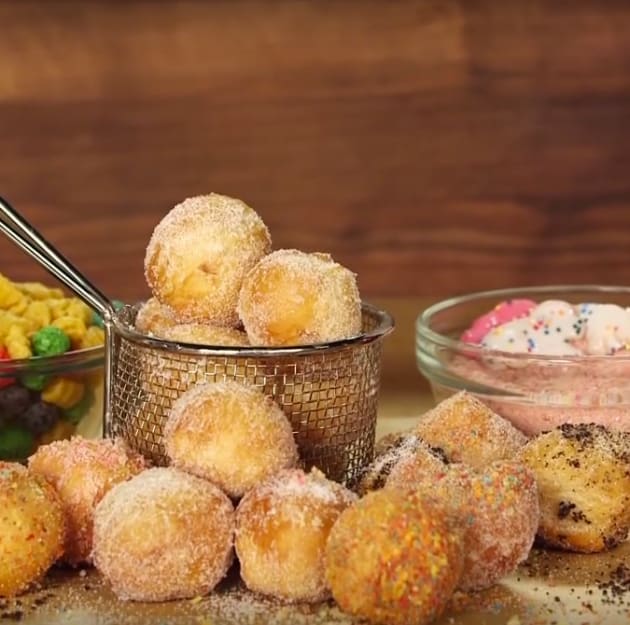 Break out your deep fryer or a heavy-bottomed sauce pan.

Heat up cooking oil until it reaches 350ºF.

Take a 1 pound can of refrigerated biscuit dough.

Cut the biscuit dough into 1/4 pieces.

Then deep fry them for 1 to 2 minutes or until golden brown.

Use an oil strainer or spider to remove them from the oil and place them on a paper towel lined plate to drain off any excess oil.

While they're still warm, roll the doughnut bites in sugar, powdered sugar, sugar glaze or any additional toppings to coat.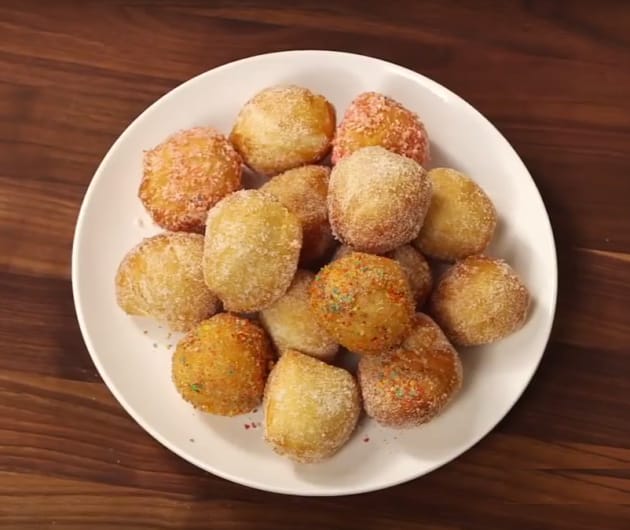 Check out the video below for all the delicious details.

Feel free to get creative!

Try crushed Oreo cookies, Nutter Butters, Peanuts, Fruity Pebbles cereal, caramel, jam, whipped cream…

Go crazy or keep them plain.

Then eat and enjoy!