How to Make Delicious Brussel Sprout and Brie Bruschetta
Christine O
When was the last time you had a brussel sprout?

We're guessing some of you have avoiding them just on reputation alone, but we're here to change all of that.

We've got an easy, elegant and delicious appetizer using the one vegetable you may not have tried recently.

Let's make Brussel Sprout and Brie Bruschetta!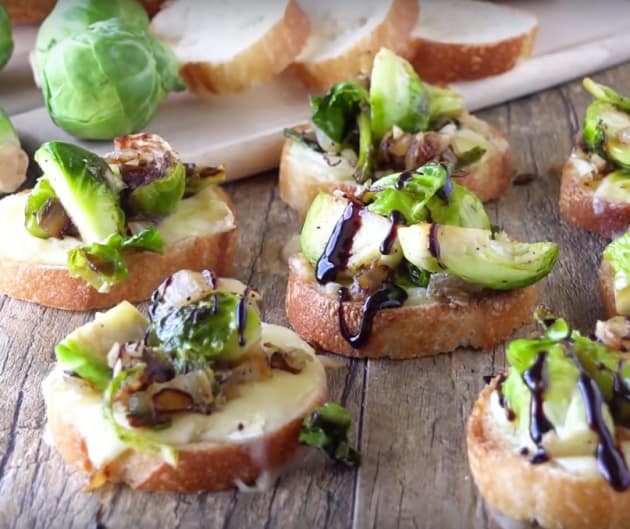 Heat 2 tablespoons olive oil in a heavy skillet.

Add in 1 pound brussel sprouts, trimmed and quartered, and sauté for about 5 minutes, stirring occasionally.

Season with salt and pepper.

Add in 1/2 a diced onion and continue to sauté the brussel sprouts and onion for about another 7 minutes until onions are translucent and brussel sprouts are tender crisp.

Add in 1 clove minced garlic and sauté for 1 minute more.

Taste and add more salt and pepper if desired.

Take 8 ounces of soft brie cheese.

Spread a little brie over each slice of the baguette.

Place slices on a baking sheet and put in the oven under your broiler until it starts to melt.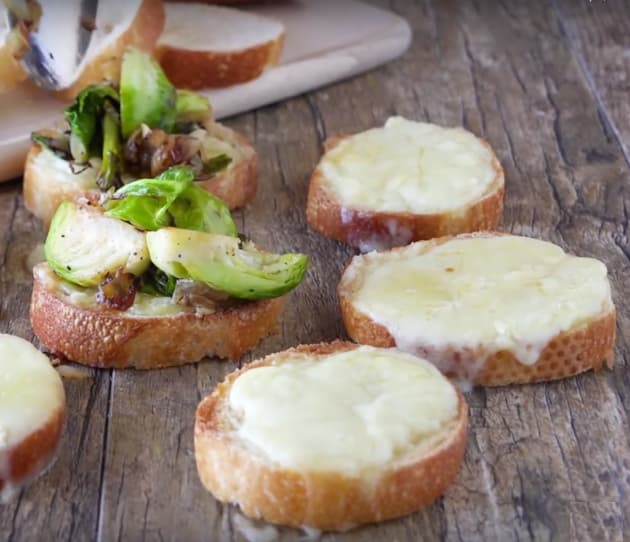 Check out the video below for all of the tasty tips and details.

Top each slice with the brussel sprout mixture.

Drizzle balsamic over the top.

Then serve, eat, and enjoy!