How to Make Decadent Dark Chocolate Peanut Butter Balls
Christine O
These are the best!

We bet you can't eat just one, or two, or…

You get the picture.

Let's make Dark Chocolate Peanut Butter Balls!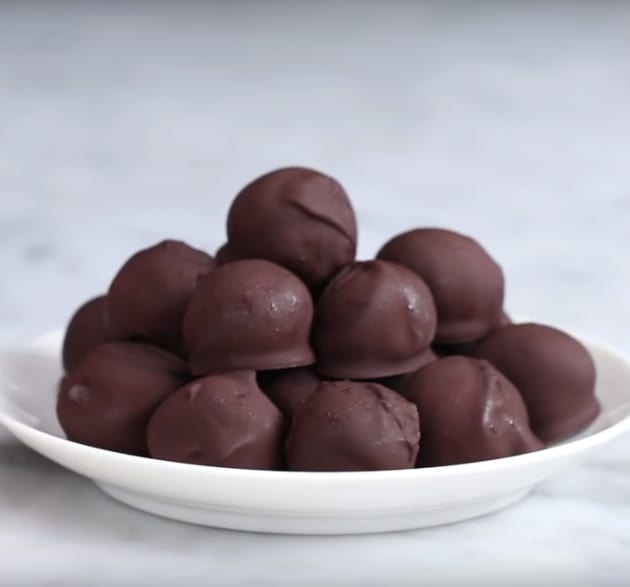 In a medium bowl, mix together 1 cup all natural peanut butter, 1 cup almond flour, 1/3 cup honey, and 1 teaspoon vanilla extract.

Make sure the mixture thickens and sticks together.

Roll the mixture into balls half an inch in diameter.

In a small bowl, melt  3/4 cup dark chocolate chips in the microwave for no more than 15 seconds at a time.

Check out all of the decadent details.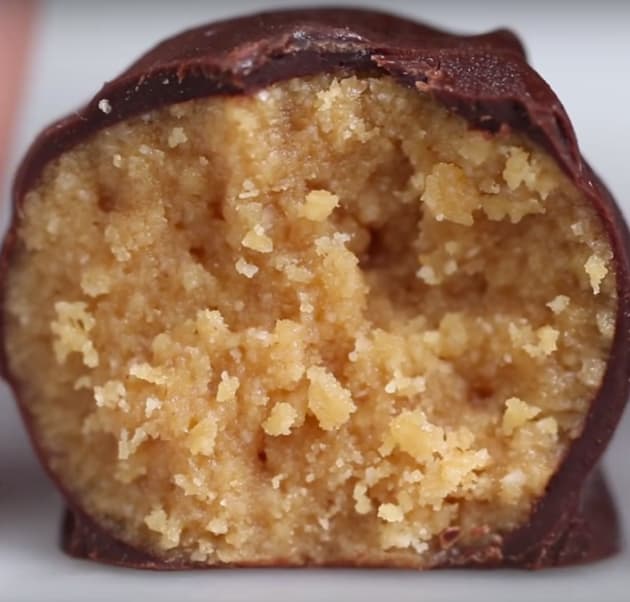 Using a spoon or fork, dip the peanut butter balls in the melted chocolate and toss to fully coat.

Transfer the balls to a wax or parchment paper-lined baking sheet and refrigerate at least one hour.

Then eat and enjoy!