How to Make Creamy Spinach-Stuffed Mushrooms
Christine O
Whether you need a tasty appetizer for dinner or your next party, we've got just the dish.

It's creamy, cheesy, with spinach and a savory mushrooms.

We're making Creamy Spinach-Stuffed Mushrooms!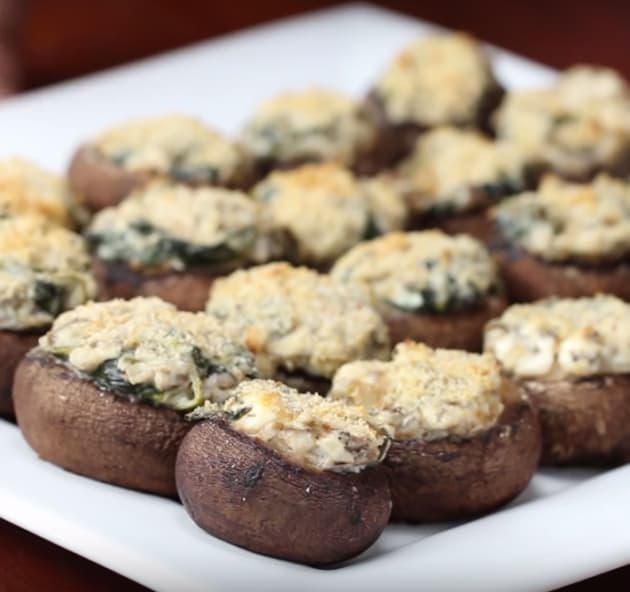 Preheat your oven to 375˚F.

Take 20 medium sized mushrooms and remove the stems from the mushrooms.

Place the top half on a baking sheet and mince the stems.

Melt 1 tablespoon butter in a pan and add the minced stems and 2 cloves minced garlic.

Stir and cook for 2 minutes.

Add 4 cups fresh spinach, cook until it wilts, and add 8 ounces cream cheese, a pinch of salt, and pepper to taste.

Stir until the cream cheese is melted and everything is well combined

Take a spoonful of the spinach mixture and fill each mushroom top.

Mix 1/4 cup bread crumbs and 1/4 cup parmesan cheese in a bowl and sprinkle the mixture on top of the dip stuffed mushrooms.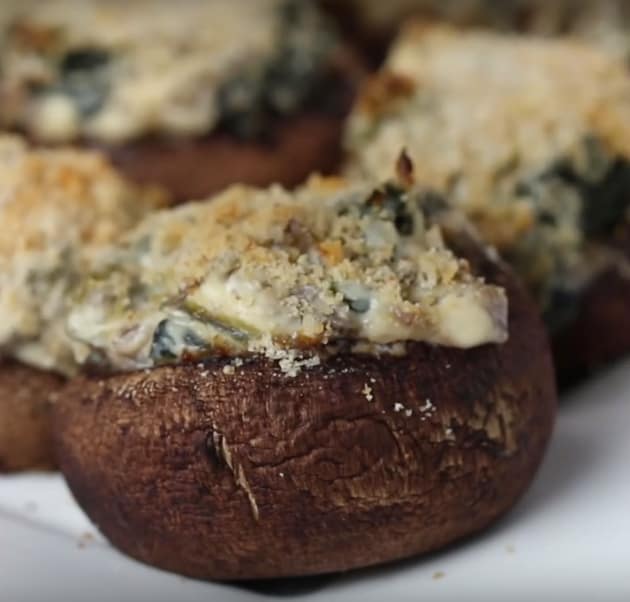 For all of the delicious details, check out the video below.

Bake for 12 to 15 minutes or until golden brown.

Then serve, eat, and enjoy!