Pizza is awesome!

But sometimes you wanted something different than your standard cheese and tomato sauce pie and we've got the answer.

Best of all, it's easy to make.

Let's Make Cilantro Lime Chicken Pizza!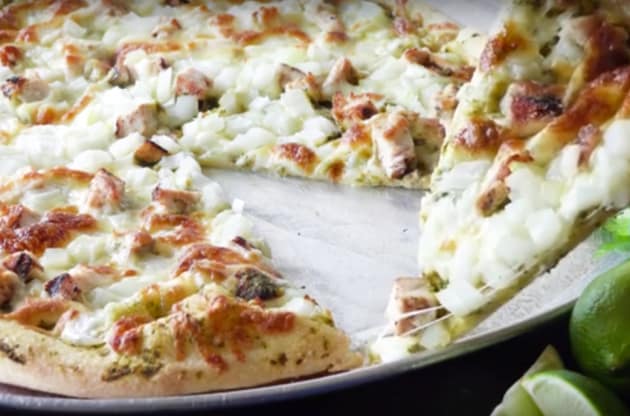 Combine 1 bunch cilantro leaves, 1 (4 ounce) can of green chiles, the juice from 2 limes, 1/2 teaspoon ground cumin, 1/2 teaspoon chili powder, 1/4 teaspoon red pepper flakes, and 1/4 teaspoon salt in a food processor or blender and process until smooth.

Spread the cilantro lime sauce over the prepared pizza crusts.

Add 1 diced chicken breast, spreading out evenly over the pizza.

Top with an even layer of shredded mozzarella cheese, about 4 cups.

Sprinkle 1 diced sweet onion over pizzas.

Bake in an oven that is heated as high as it will go (usually 500 degrees) on a pre-heated pizza stone for about 10-12 minutes.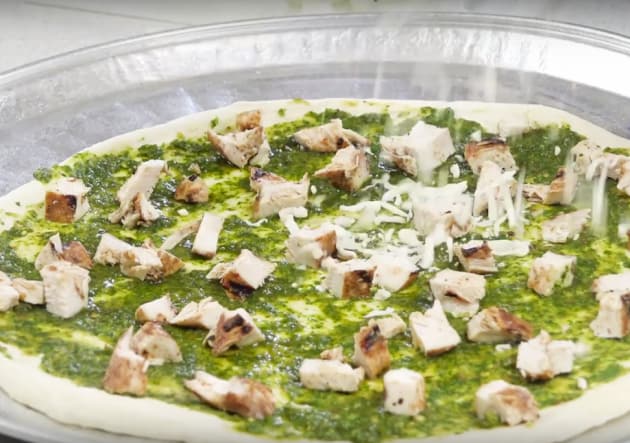 Check out the video below for all of the tasty tips and details.
When cheese gets beautiful brown bubbles on it, the pizza is ready.

Let cool slightly.

Then slice, eat and enjoy!