How to Make Chocolate Covered Cheesecake Bites
Christine O
What could possible make creamy cheesecake any better?

Add some chocolate!

It's time to learn how to make Chocolate Covered Cheesecake Bites…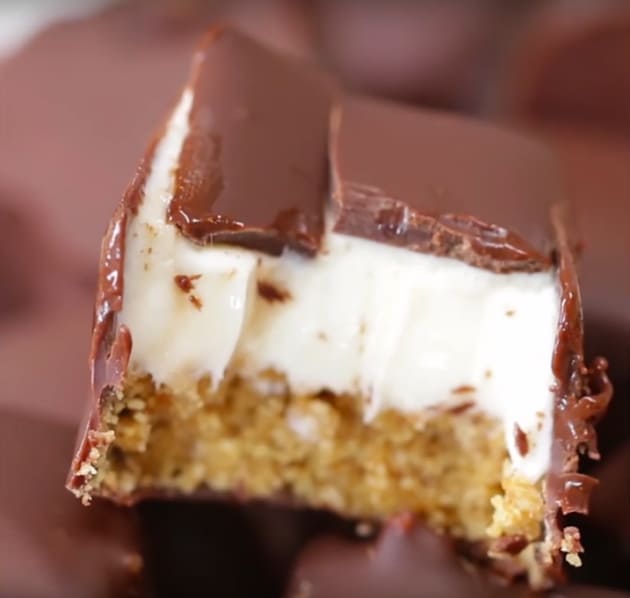 In a plastic bag, finely crush about 10 graham cracker sheets. Feel free to use a pan, pot, or rolling pin to get the job done.

Grab a large bowl, combine the graham cracker crumble, 1/4 cup confectioner's sugar, 1 teaspoon salt, and  1/2 cup (1 stick) of melted butter.

Stir the mixture until the texture is similar to wet sand. Then line a 9x9 baking dish with parchment paper and pour in the graham cracker mixture. Press the mixture down evenly.

Freeze for 10 minutes.

In another bowl, combine 16 ounces of softened cream cheese, 1 cup confectioner's sugar, and 1 teaspoon vanilla, then stir until smooth.

Spread the cream cheese mixture evenly on top of the graham cracker crust.

Then freeze for one hour. Take the frozen cheesecake and peel away the parchment paper. Slice the cheesecake into 1-centimeter strips horizontally, then vertically, creating small cubes.

Go ahead and try one. We know you want to!

Once you've satisfied that cheese cake craving, put 3 cups of chocolate chips in a medium bowl and microwave for 20-second intervals, stirring in between, until melted and smooth.

Finally, dip the cheesecake cubes into the chocolate, dripping off the excess, and set them on a tray lined with parchment paper. Repeat with the remaining cubes.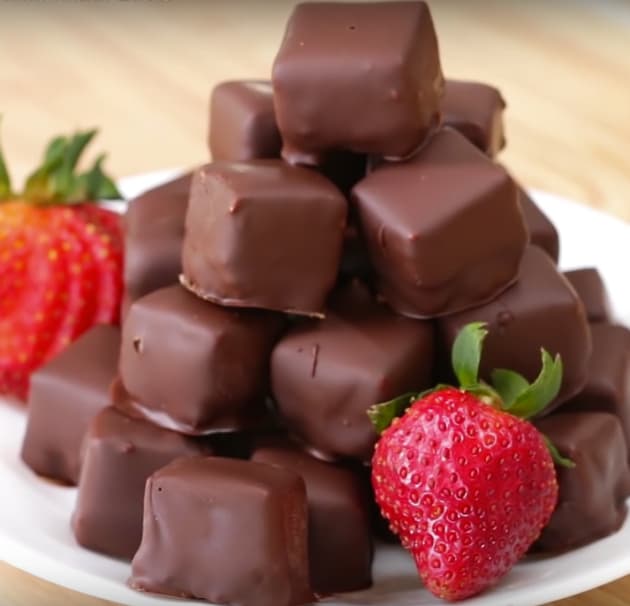 Freeze for 15 minutes, then they're ready to eat.

Watch this video for all of the delicious details and enjoy!