How to Make Chicken and Vegetable Spring Rolls
Christine O
There are times when you have a craving for Chinese food, but take out isn't an option.

Now we have the answer!

Let's make Chicken and Vegetable Spring Rolls.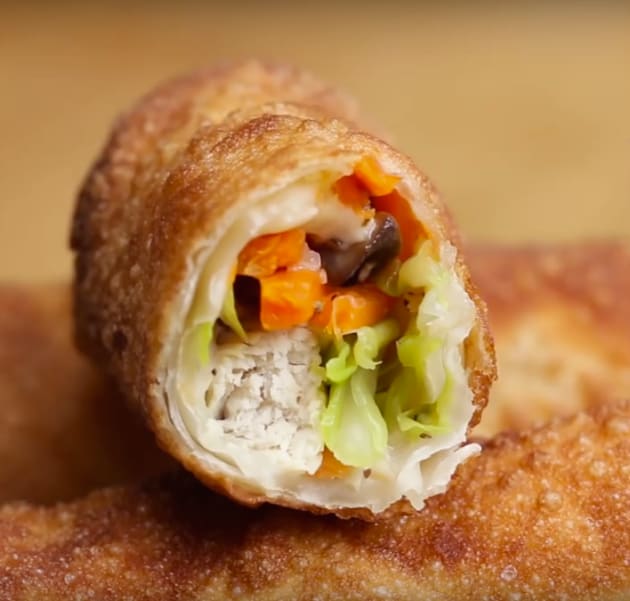 In a medium pan, sauté 2 cloves minced garlic and 1 tablespoon ginger until fragrant.

Add in 2 diced chicken breasts, salt and pepper to taste, then cook until about 80% done.

Add 1 cups shiitake mushrooms and then cook off the moisture.

Add 1 cup cabbage until soft, then toss in 1 cup carrots and 1/4 cup scallions.

Remove from heat.

Take 1 packet of egg roll wrappers and fill each wrapper with filling.

Fold the wrappers and seal with an egg wash.

Then deep fry until golden brown.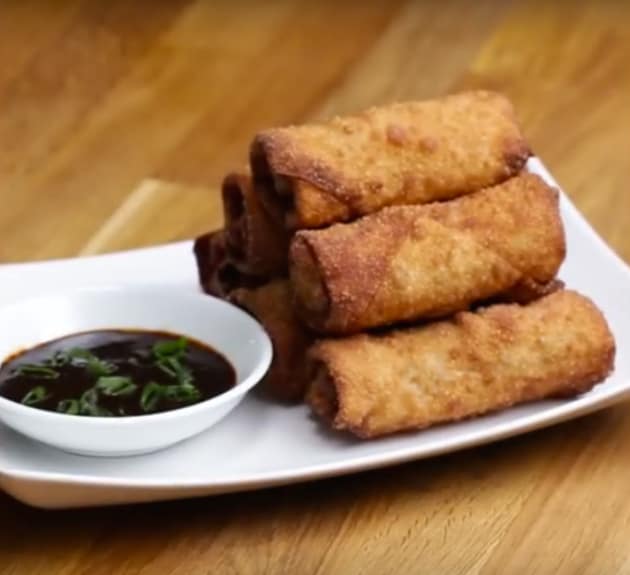 Check out all of the details in the video below.

Serve immediately with hoisin sauce, soy sauce or any sauce of choice.

Then eat and enjoy!