We could eat pizza almost every night of the week…

But sometimes we want it with a new twist.

This recipe is the perfect combination of an old favorite with a delicious new taste.

We're making Chicken Alfredo Pizza!
Preheat your oven to 450°F.

You'll need pre-made pizza dough. You can find it in either the refrigerated or frozen section of your supermarket.

Cut up one chicken breast into bite-sized pieces.

Slice on Roma tomato into small cubes.

Roll out dough to about 10 to 12 inches in diameter.

Then top pizza with 3 tablespoons Alfredo sauce.

Add 1/2 cup diced cooked chicken, and 1 cubed Roma tomato.

Bake in oven for 15 to 20 minutes, or until crust is crispy and cheese is melted and turning golden brown.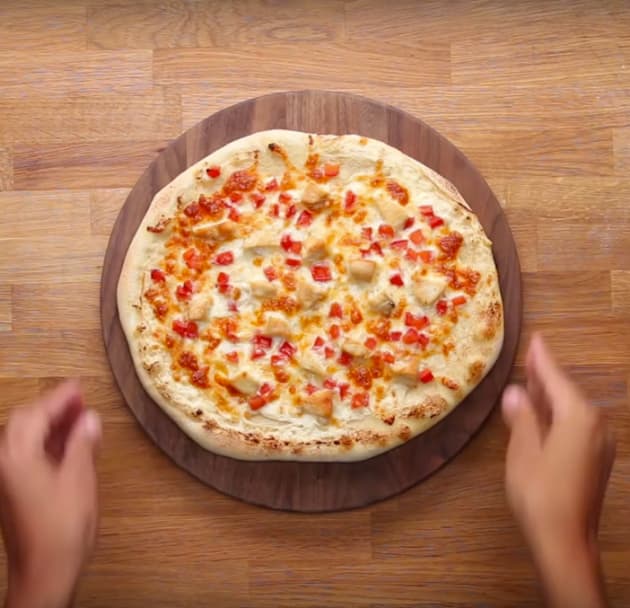 For all the tips and delicious details, check out the video below.

Garnish with parsley and cut into 8 slices.

Then serve, eat and enjoy!