If you're always looking for a side dish for dinner that your family will enjoy, then we have one for you.

It's cheesy, it's easy…

And best of all it's delicious.

Let's make Cheddar Ranch Potato Bake.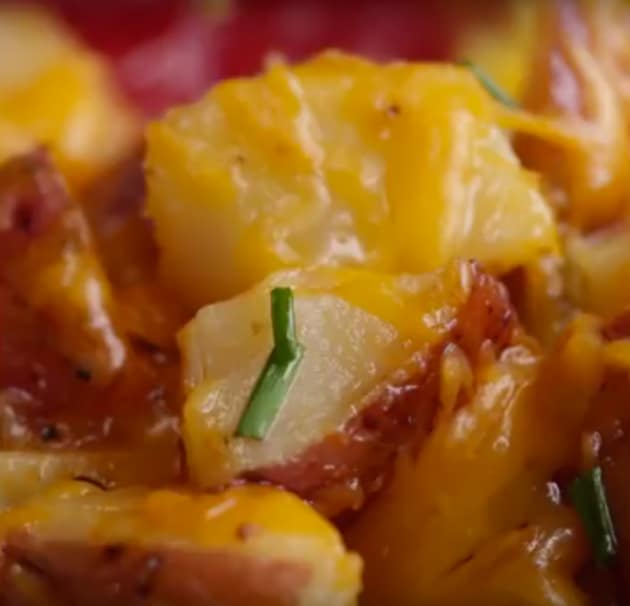 Preheat your oven to 400°F.

Take 9 red potatoes and cut them in half, lengthwise, then slice each half lengthwise three times and across four times, to cube.

Bring a large pot of water to a boil and drop in chopped potatoes.

Cook 10 minutes.

Drain potatoes and mix in 1/2 cup ranch dressing, 1 tablespoon garlic powder, 1 teaspoon paprika, 1 teaspoon salt, and 1/2 teaspoon pepper.

Bake for 30-35 minutes, or until nicely browned.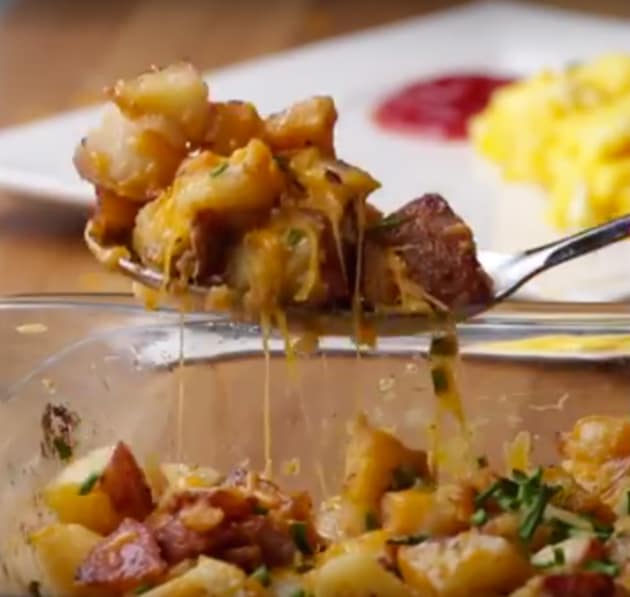 Check out the video below for all the delicious details.

While still hot, mix in 1 cup shredded cheddar and 1/4 cup chopped chives.

Allow to cool for 5 minutes.

Serve warm, eat and enjoy!