Whether you need a fun appetizer for a party or a quick snack for the kids, chicken bites are always a hit.

And we've got a way to make them just a little bit different and extra tasty.

Let's make Cheddar Ranch Popcorn Chicken!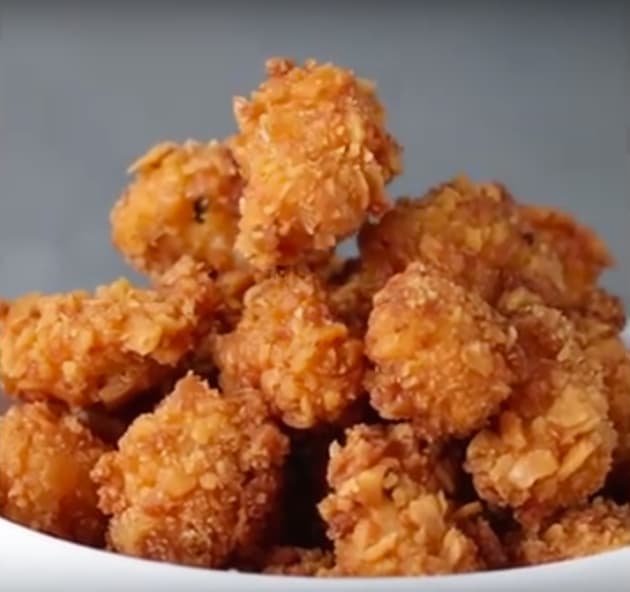 Take 2 chicken breasts and cut them up into bite-size pieces.

In a large bowl, combine the chicken, 2 cups buttermilk, and 1 packet of ranch dressing mix.

Refrigerate for 2 hours.

In a large ziplock bag, crumble 2 cups of cheese crackers into desired crumbs. (This will replace bread crumbs that you'll find in normal chicken bite recipes).

Place cracker crumbs into a medium bowl and coat each piece of chicken until fully covered.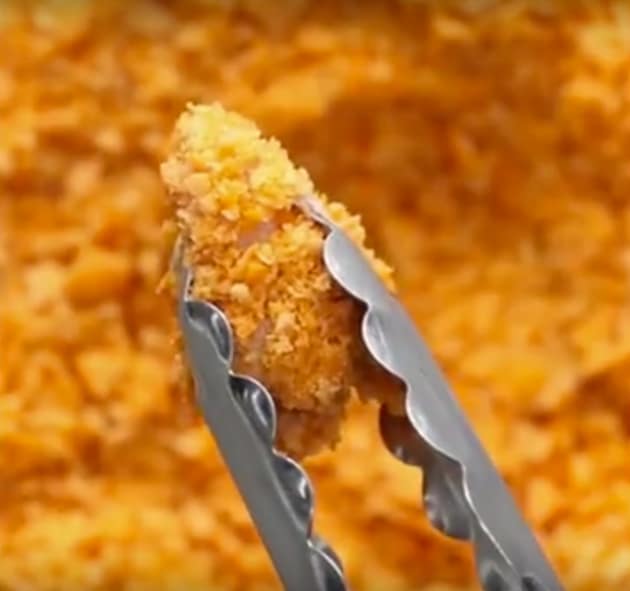 Heat oil to 350°F and fry chicken until crackers turn golden brown. This should take approximately 3 minutes.

Place on a paper towel to dry.

Check out all the delicious details on the short video below.

Service with a side of ranch dressing or your favorite sauce and enjoy!