We all love popcorn chicken.

It's especially a hit with the kids!

But we've found a way to change it up and give it an extra kick.

Even better, you'll only need 3 ingredients to make this dish!

Let's make BBQ Popcorn Chicken…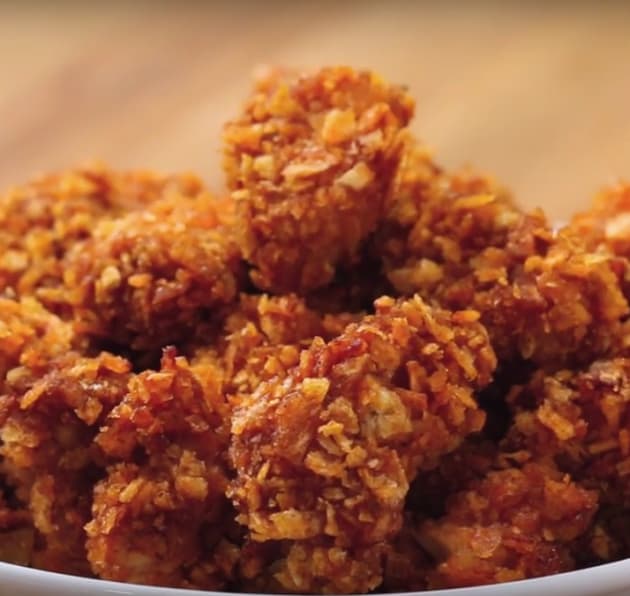 Preheat your oven to 375°F.

Ppray a baking sheet with nonstick oil.

Cut 2 chicken breasts into bite-size pieces and place in a bowl.

Add 1 cup barbecue sauce to bowl with chicken and stir.

In a large ziplock bag, crush 6 cups barbecue flavored potato chips into desired crumbs. This will replace bread crumbs from a traditional recipe.

Coat each piece of chicken in chip crumbs until fully covered and place on prepared baking tray.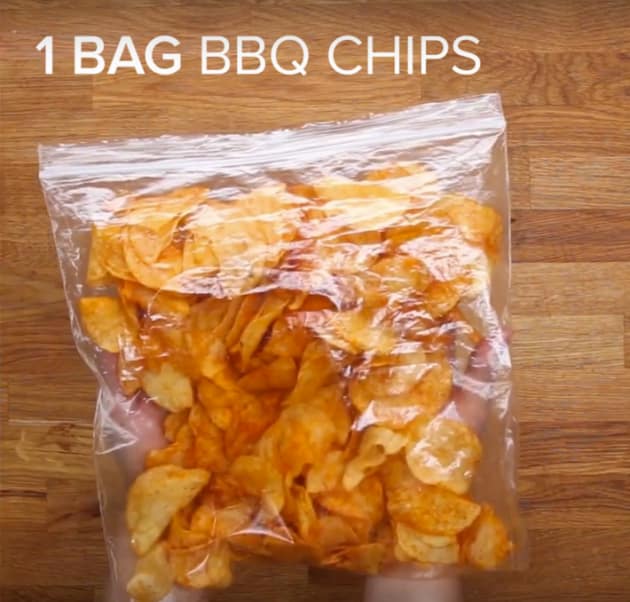 Check out the video below for all of the tasty tips and details.

Bake chicken about 12 minutes or until golden brown.

Feel free to add a side of ranch dressing or any sauce you choose.

Then sit back, eat, and enjoy!