Baking your own french fries is a fun way to make your favorite side dish a little healthier.

And this time we've decided to give it a little kick and add some extra flavor.

What's better than regular french fries?

Let's make Chili-Lime French Fries!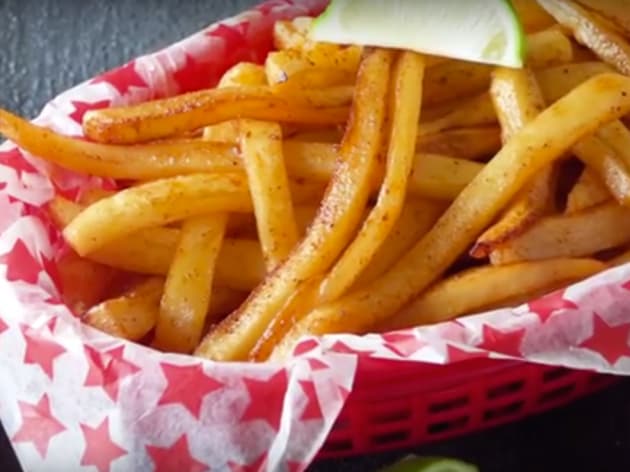 Preheat your oven to 450 degrees.

Take 2 large russet potatoes.

The next step is up to you.

You can cut the potatoes into wedges or french fry shaped matchsticks, whichever you prefer.

Place the cut potatoes onto a baking sheet.

Drizzle with approximately 2 tablespoons olive oil.

Squeeze the juice of 2 lime juice over the potatoes.

Dust the fries with 1 and 1/2 teaspoons chili powder, 1 teaspoon salt, and 1/4 teaspoon cayenne pepper.
Bake at 450 degrees for about 45 minutes.

Check out the video below for all of the delicious details.

Take out of the oven when golden in color.

Then serve, eat, and enjoy!
 
Tags:

Related Videos:

Uploaded by:

Uploaded: