Have you had enough of the same old chicken salad? Then you've got to check this out!

It's Avocado Chicken Salad on Toast.

First slice up your avocado…and the video below should help make that job easy… then mash it up. You can make it smooth and creamy or a little chunky depending what you like.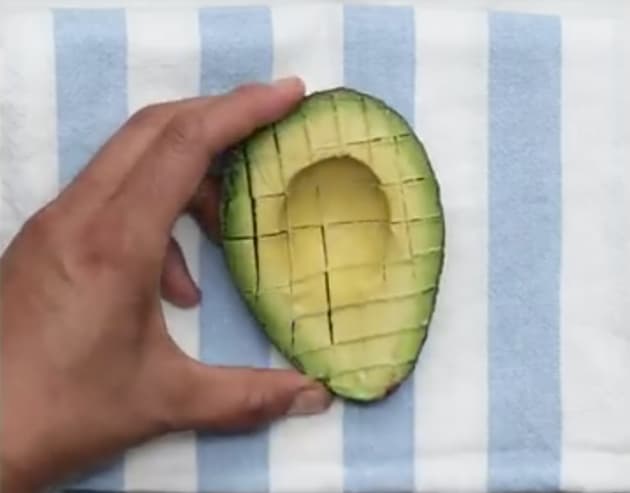 Then you can avoid the mayonnaise all together and add in some plain yogurt instead.

Add some lime juice, garlic powder, black pepper and salt to give it that little kick.

And if you really want to spice it up, chop up some jalapeño peppers along with your celery and red onion.

Of course, don't forget your cubed white meat chicken!

Choose your favorite type of bread and toast it golden brown.

Not only will your chicken salad have that extra kick that normal chicken salad lacks, but it will also have an incredible color that no one will forget.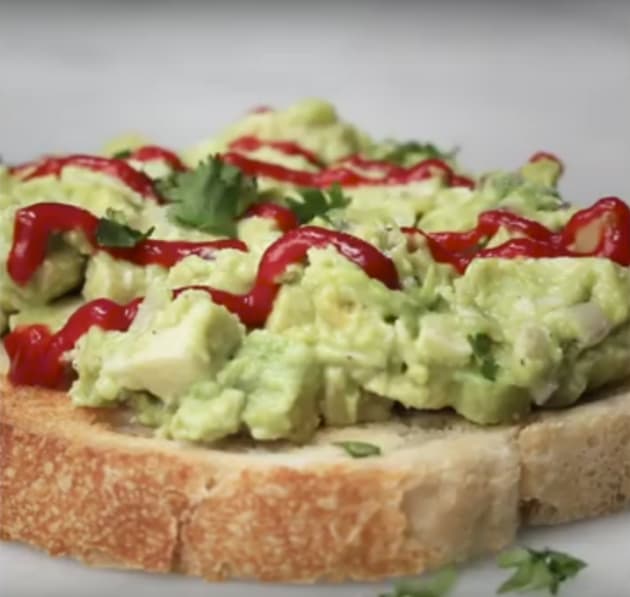 Need more? You can even add dash of sriracha and cilantro to really make those flavors pop.
Check out this How To video, then mix it up and enjoy!