How to Make an Easy Chocolate And Strawberry Tart
Christine O
Chocolate and strawberries.

It's hard to go wrong with this combination. So we've got a wonderful dessert that's easy to create.

Let's make a chocolate and strawberry tart!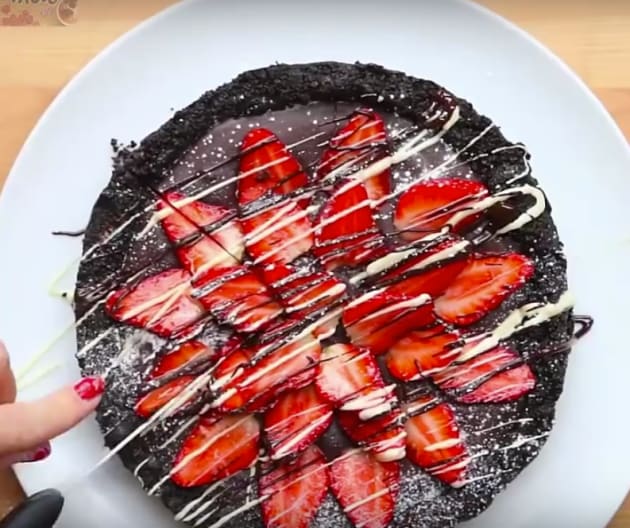 Use a food processor to turn 10 ounces of chocolate cookies into crumbs.

If you don't have a food processor, you can always smash them in a ziplock bag with a rolling pin.

Mix in half a stick of melted butter.

Pour the cookie mix into a 9 inch round cake pan lined with parchment paper and freeze for 10 minutes.

While the cookie mix is setting in the freezer, prepare the filling.

Gently heat 8 and 1/2 ounces double cream and then break up and mix in 10 and 1/2 ounces of dark chocolate, allowing the warmth of the cream to melt the chocolate.

Pour the chocolate cream liquid over the cookie base

Then top with the strawberries.

Refrigerate for at least 3 hours or until set.
Drizzle on some melted white and dark chocolate and coat with icing sugar.

Check out the video below for all of the delectable details.

Then eat and enjoy!