So you want something sweet but you can't make up your mind…ice cream is great but maybe you really want a donut.

We've got the answer!

Let's make Ice Cream Donut Holes.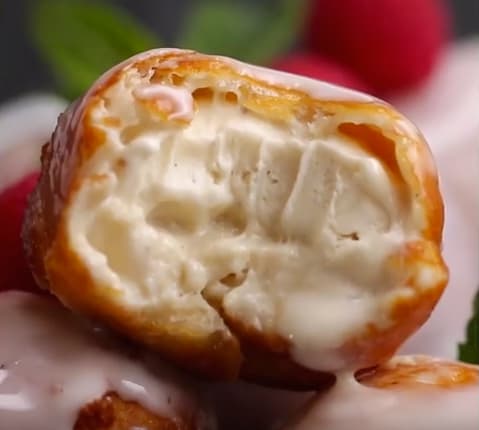 Open one refrigerated, 6-count pack of biscuit dough and cut each biscuit into halves.

Take one half and press it into a flat and circular shape.

Place a small spoonful of ice cream (choose your favorite flavor) into the center of the dough.

Carefully wrap the edges of the dough over the ice cream, creating a very tight seal.

Repeat with the remaining biscuit dough and freeze them for at least 1 hour.

Heat oil over medium-high heat.

Fry the frozen dough balls until golden brown.

Drain them on a paper towel, then freeze for another 30 minutes.

In a small bowl, combine 1/2 cup powdered sugar and 1 tablespoon milk, and stir until smooth.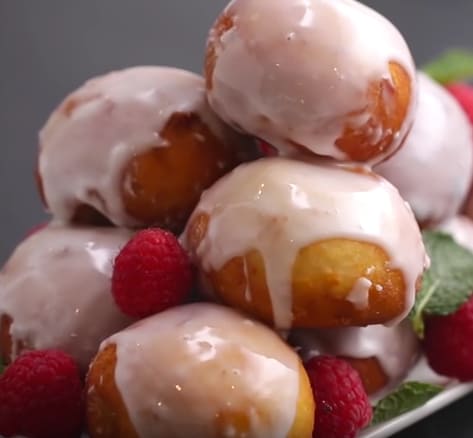 Pour the glaze evenly over the donut holes.

Check out the video below for all of the delicious details.

Serve immediately and enjoy!