If you love bacon…

And who doesn't? We've got the condiment you just can't live without.

Let's make bacon jam!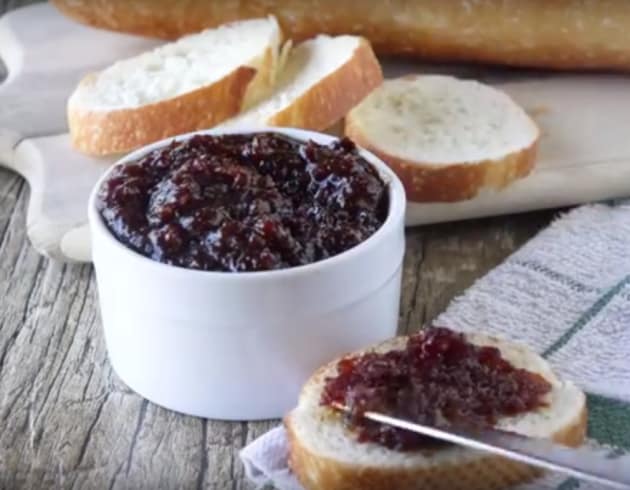 Take 1 pound of thick cut bacon and cut it into 2 inch pieces.

The place bacon into a large heavy skillet over medium heat. Cook until the fat has rendered, 10 to 15 minutes.

Add in 1/2 of a sliced sweet onion and saute until the onion is soft, about 5 minutes.

Stir in 1/3 cup tightly packed brown sugar.

Pour in 1 cup of the beef broth. Simmer until the mixture has reduced and is thickened. This should take about 10 minutes.

Pour in another cup of beef broth. Simmer until the mixture has reduced, about another 10 minutes. Continue this process two more times (with 2 more cups of beef broth).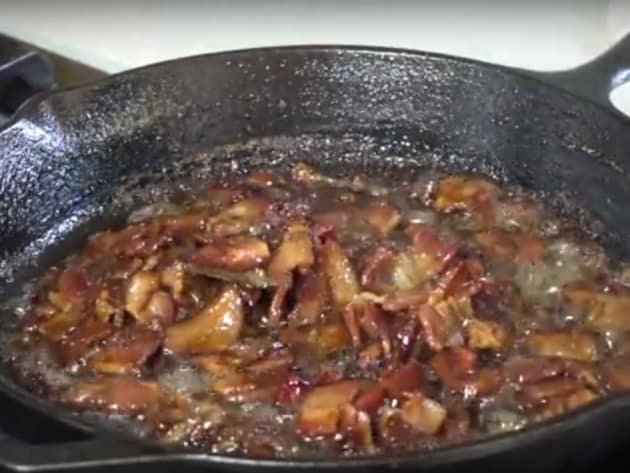 Transfer the bacon mixture to a blender. Add in 2 tablespoons honey, 1 teaspoon smoked paprika, and 1/2 teaspoon black pepper.

Blend for about 30 seconds. The mixture should be chunky, not smooth.

Add in 2 tablespoons butter and stir until melted.

Check out the video for tips and delicious details.

Use the jam immediately or transfer to an airtight container.

Refrigerate for up to 2 weeks. Warm before using.

Then spread, eat, and enjoy!