What are two of the best things about summer?

Grilling and lots of berries!

Believe it or not, you can actually combine the two and we're here to show you how.

First, grab two cans of biscuit dough from the supermarket. You know the kind, where you pop the container open with a spoon…

Cut the biscuit dough up into pieces and sprinkle with sugar, flour, cinnamon and salt. Make sure you mix it all up well.

Grab a grill proof pan or even a disposable foil pan to make things even easier.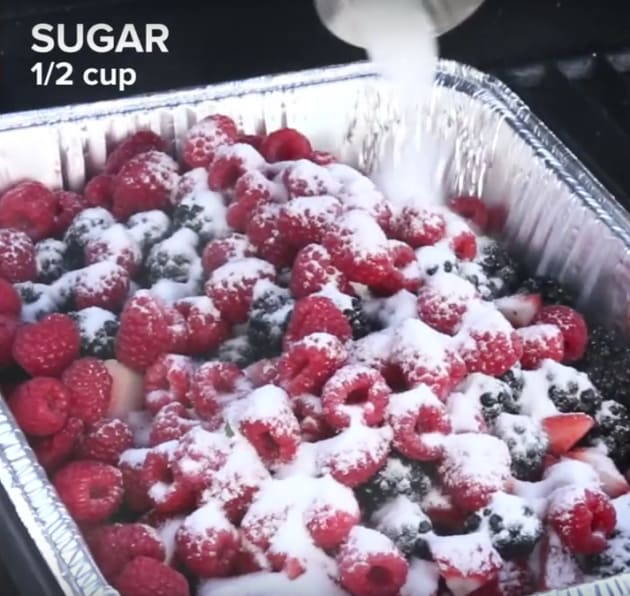 Then comes the fun part. Pick your berries!

It's all up to you. Blueberries, strawberries, blackberries, huckleberries, raspberries. If you like them, throw them in!

Then sprinkle them with some sweet cinnamon sugar and cover them up with those pieces of biscuits.

Cover that pan with some tin foil, put it on the grill and close the lid. Keep your heat at about 350 degrees and continue to grill for 20 minutes.

Warning! When you finally remove that foil cover, the amazing smell may make it difficult to wait until the cobbler cools enough to eat. Don't burn your tongue!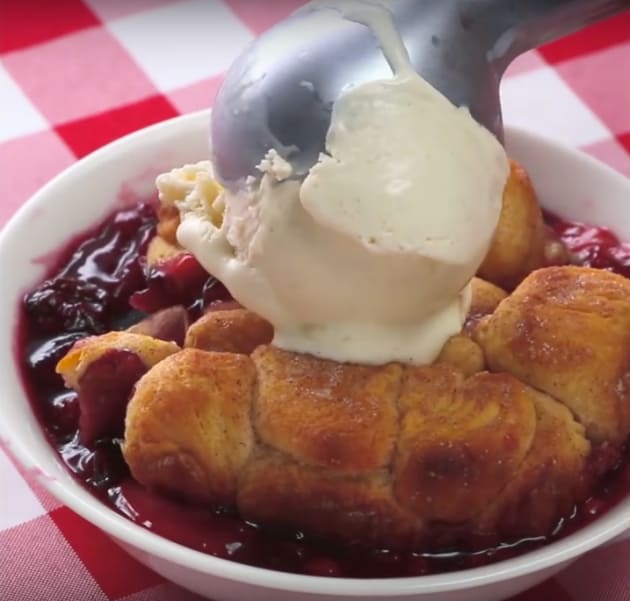 If you just can't wait, use a scoop of ice cream to cool it down and enjoy!
Watch this video for all of the delicious details.