There are times when you're hungry but you're looking to keep things light.

That doesn't mean you don't want something tasty!

This could be the time to make some Creamy Chipotle Chicken Lettuce Cups.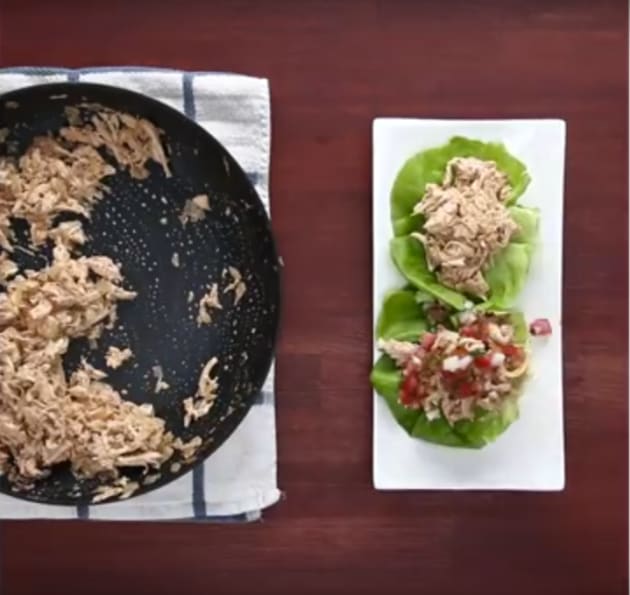 Heat 1 tablespoon of coconut oil in a large nonstick skillet.
Toss in 1 medium diced onion and a 1/2 teaspoon of salt. Stir together and sauté for about 5 minutes.

Now you can sprinkle in 1 teaspoon ground cumin and 1 teaspoon dried oregano.

Add in 1 can of minced chipotle pepper and 3 cloves of minced garlic.
Then sauté until the garlic is fragrant. This should only take about 30 seconds.

It's time to pour in 1 cup of whole milk and stir to combine all of your ingredients.

Once the mixture has bubbled and reduced slightly, mix in 12 ounces shredded chicken breast until it is all evenly coated.  

Spoon the mixture evenly onto butter lettuce leaves. It should fill about 6. Top with pico de gallo salsa and serve.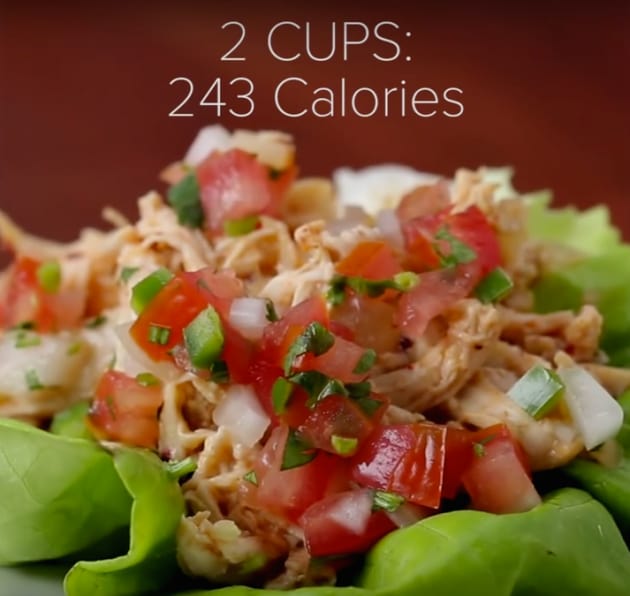 It's quick, light, and best of all…delicious!

Check out the video below for all the details and enjoy!