How to Bake Mint Chocolate Chip Cheesecake Brownies
Christine O
We weren't sure if we'd like this combination, but then we tried it!

It's creamy, it's chocolatey, and the mint adds just the perfect touch.

So let's make Mint Chocolate Chip Cheesecake Brownies!
Preheat oven to 350°F.

To make the cheesecake…

In a medium bowl, beat 8 ounces softened cream cheese until smooth.

Add 1/4 cup sugar, 1 egg, 1/2 teaspoon mint extract, and 4 drops green food coloring.

Beat until smooth.

Fold in 1 cup mini chocolate chips and set aside.

To make the brownie portion…

In a separate bowl, whisk 1/2 cup flour 1 cup sugar, 1/3 cup dark cocoa powder,  and 1/2 teaspoon baking soda until combined.

Add in 12 cup butter, melted and 2 eggs, and beat until smooth.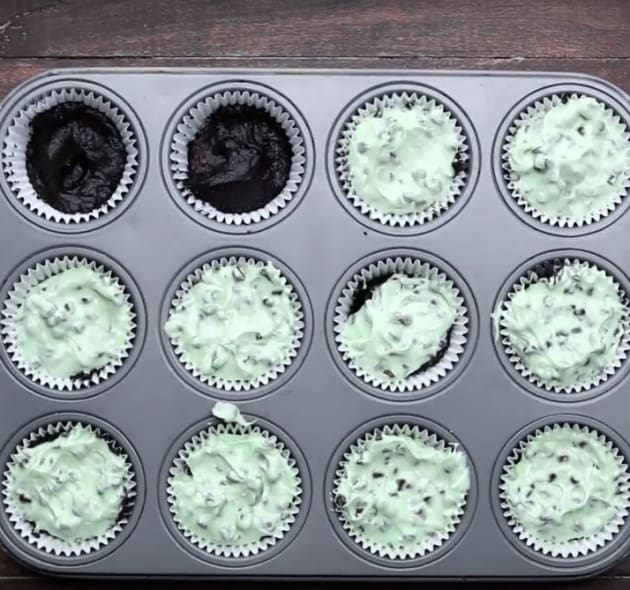 Check out the video below for all of the decadent details.

To assemble, fill each cup of a standard, lined muffin tin half full of brownie, then half full of cheesecake mixture.

Bake for 25 to 30 minutes.

Then eat and enjoy!