There are two dessert standards that never fail to please.

Cake and ice cream.

So why not combine the two?

Let's make ice cream cake.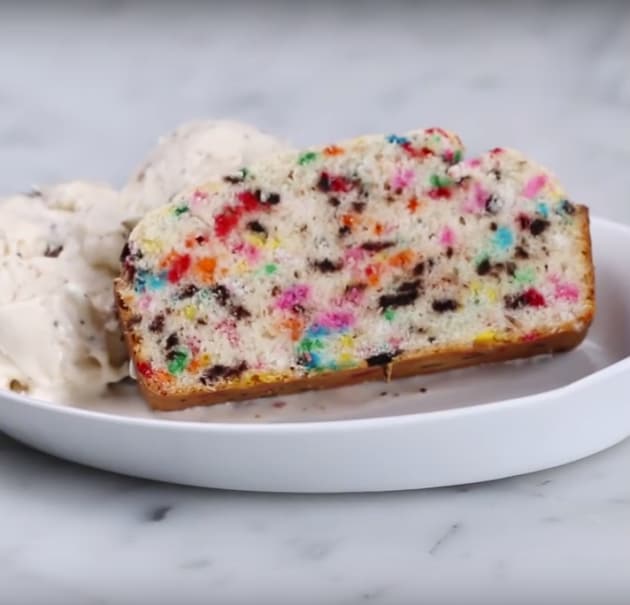 Preheat your oven to 350˚F.

Combine 1 pint melted ice cream, any flavor or type that you'd like, and 1 and 1/4 cup self rising flour.

Mix the two until well combined

Add whatever additional sprinkles, chocolate chips, or goodies to the batter that you'd enjoy.

Line a loaf pan with parchment paper and grease with a non-stick spray.

Pour batter into a loaf pan (dimensions: 6"Wx11"Dx2.88"H ) and spread evenly.

Bake for 35-40 minutes.

Baking times and temperatures may vary from oven to oven so insert a toothpick into the middle. If it comes out clean, your cake is done.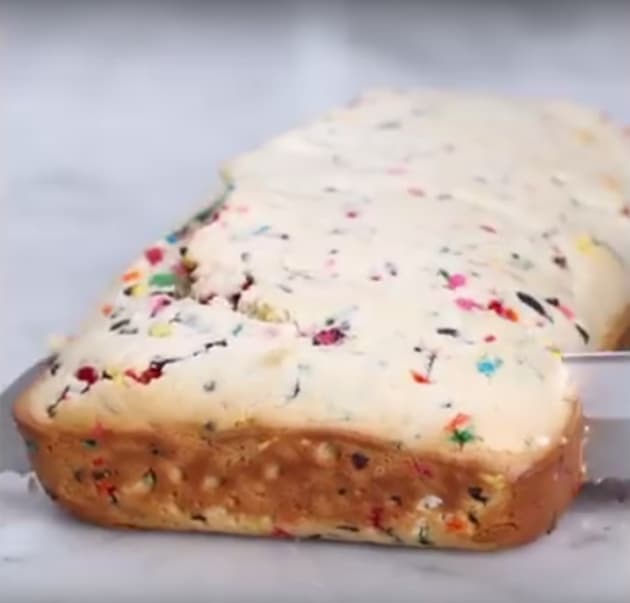 Check out all of the delicious details in the video below.

Allow the cake to cool fully before cutting.

Then eat and enjoy.