Here's a truly decadent dessert that will blow your guests' taste buds away.

We've taken the already tempting taste of tiramisu and added the traditional baked brownie to make a irresistible Brownie Tiramisu.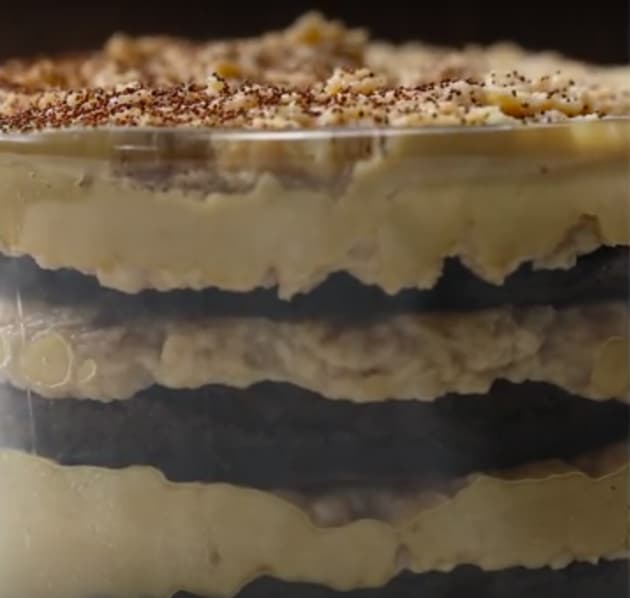 Best of all, it's easy to make.
Just grab your favorite brownie mix and preheat your oven to 350ºF.
Then stir together the brownie mix, coffee, egg, and oil in a large bowl. Once the batter is smooth, pour it into a parchment lined 10 x 15 inch baking sheet.
Bake for about 10 minutes.
While your brownies are cooling, grab another bowl and mix together some mascarpone cheese, espresso powder. and vanilla extract in a bowl until creamy.
Now grab one more bowl and gradually add some powdered sugar to your whipped heavy cream.
Once it's all whipped together, add that mascarpone cheese mixture and fold it in.
Now here comes the fun part.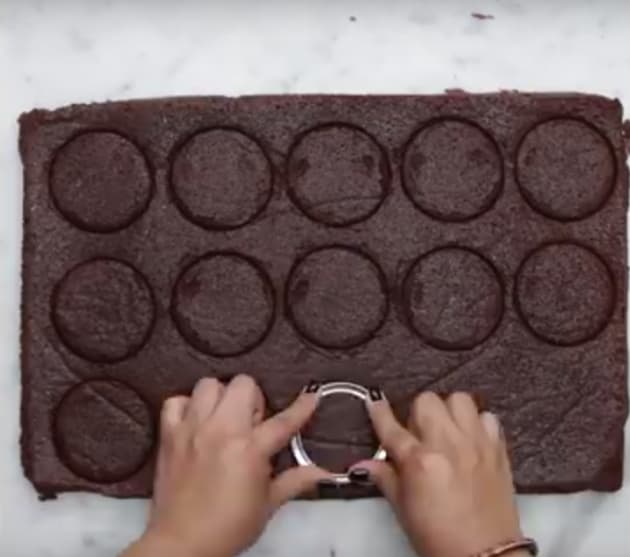 Take a biscuit cutter and cut your brownies into as many circles as you can.
Then take your dessert bowls and place a brownie circle on the bottom, a large scoop of your creamy mixture one top, another brownie circle, another scoop, until you've reached the top.
Sprinkle some espresso or cocoa powder over the top and you've got a distinctive and delicious dessert that no one will forget.
For all the details check out this video, and get baking!