Couple Uses Cake to Reveal Gender of Impending Triplets
Matt R.

You've probably seen a man and a woman use a cake in order to discover what the gender of their child will be, right?
Someone in the know told the baker to put blue inside if it's a boy and pink if it's a girl?
You know how this works.
But why might a couple require a triple layer cake in order to learn this same piece of information?
When that couple is expecting triplets!
Kyle and Heather Glover were faced with just such a situation when they went the cake route in organizing a gender reveal party.
Would they have all princesses? All cowboys? A mixture of both?
The first layer that gets cut isn't totally clear, but we then learn it's pink for a girl. Mom is happy.
The next layer is blue for a boy. Take a look at the expression on Dad's face afterward.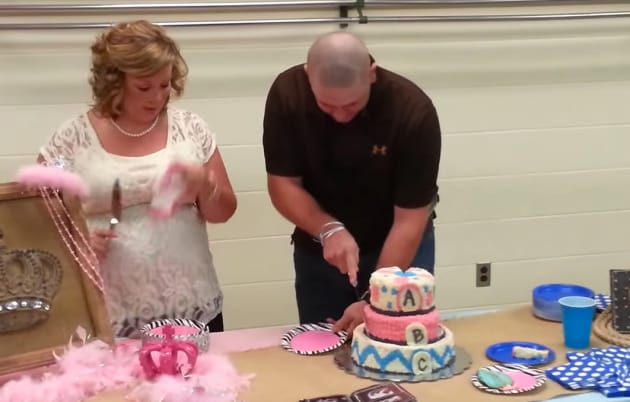 As for the third layer? Which gender will break the tie?
Find out below!