Stealthy Healthy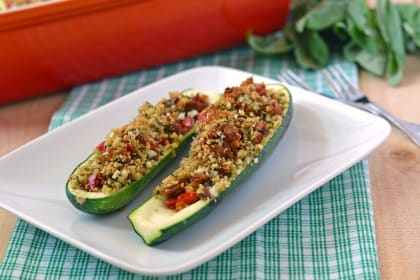 Stuffed Zucchini Boats: Baked with Summer Flavors
Is zucchini overtaking your life? Try this quick, healthy recipe that's loaded with Italian sausage and fresh summer flavors.
Avocado Ice Cream: Velvety Sweet Indulgence
Luscious, creamy avocadoes are the secret to this velvety ice cream's smooth texture and indulgent taste. The dark chocolate chunks don't hurt either.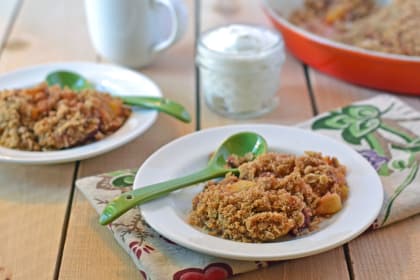 Healthy Crisp: Hearty, Warm, and Full of Flavor
Healthy Crisp with Peaches transforms a classic fruit dessert into a wholesome breakfast dish that is everything your store-bought parfait wishes it could be and more.