Parboil
How To Parboil
Ever wondered how to parboil potatoes, sweet potatoes, or other root vegetables? This handy guide shows you how.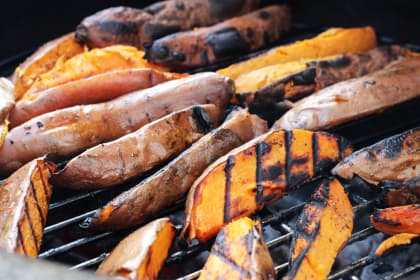 Grilled Sweet Potatoes: Easy and Full of Cilantro Lime Flavor
Grilled Cilantro Lime Sweet Potatoes are so easy Burgers and hot dogs might be among the more common grill fare, but don't forget about your side dishes, too.