Noodles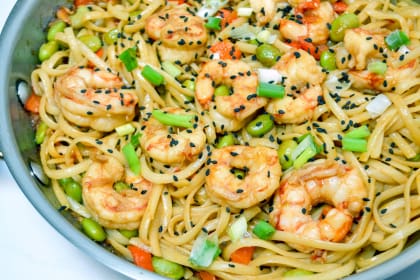 Sesame Shrimp Noodles
All you need is twenty minutes for a delicious bowl of sesame shrimp noodles. Ready? Set? Let's cook!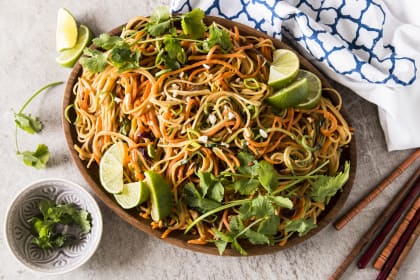 Thai Peanut Noodles with Spiralized Vegetables
Thai peanut noodles with spiralized vegetables is a simple pasta dish filled with healthy vegetables. It's on the table in less than 30 minutes, which makes it the perfect weeknight dinner!