Clams
How to Clean Clams
Wondering how to clean clams for a delicious seafood supper? We've got all the details!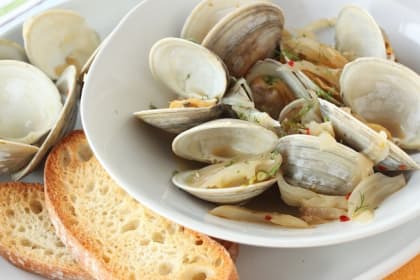 Spicy Clams and Fennel
Spicy clams and fennel are a quick-simmered showcases of briny bivalves and sweet, anise-scented vegetables in a rich white wine-infused broth. It's a peasant dish that would be right at home on the shores of Southern Italy any time of year.