13 #VegetarianProblems That Prove the Struggle is Real
Matt R.

We live in a meat-centric world.
This is just a fact.
As a result, the struggle to be a dedicated Vegetarian is a difficult one and an admirable one.
What kinds of battles do people on this diet go through on a daily basis? Consider the following (hilarious) Tweets:
1. A Little Help Here Please?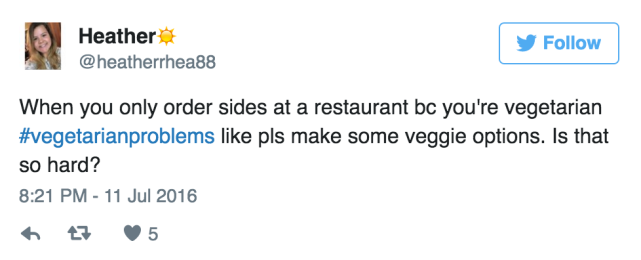 2. The Salad Challenge

3. It All Tasted Pretty Good...

4. Mmmm... Bacon

5. I'm Starving!!!

6. I Feel Like a Kid Again

7. I Said PINEAPPLE!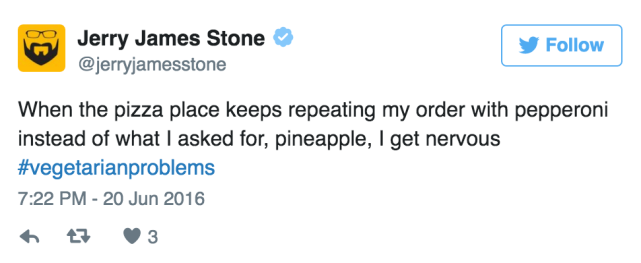 8. That's It? Really?!?

9. I'll Have the Salad Or...
10. Darn You, Bacon!

11. I'd Love to Actually Eat This

12. Give Us a Discount!

13. Made It!
Wait! There's more! Just click "Next" below:
Next
Show Comments
Tag:

Related Photos:

Related Post:

Created by:

Published: