Venta Airwasher 2-in-1 Humidifier & Air Purifier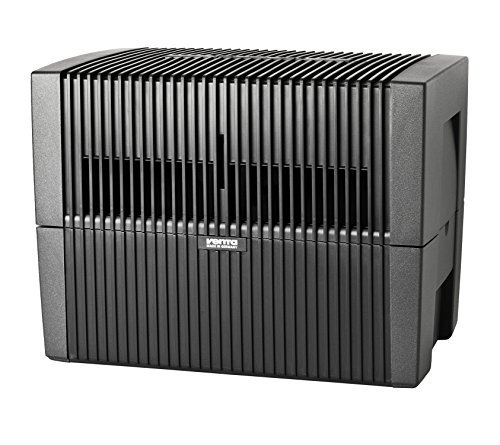 List Price:

$339.98

Your Price:

$330.85

You Save:

$9.13 (3%)
Buy Now

Warranty:

2 Year Parts
Customer Reviews:
Venta Airwasher 2-in-1 Humidifier & Air Purifier is great for clearing food odors out of the air, and just generally breathing better. You're going to want one!
Product Description
The Venta Airwasher uses the principle of humidifying and purifying air for homes and offices without using filter pads. The Venta Airwasher is hygienic, simple to use and easy to clean.
Using a Venta Airwasher will help to reduce common cold symptoms and cough due to dry air. Relieve congested nose, dry skin, and chapped lips. Keep allergies under control against dust mites, animal dander, and pollen.
Perfect indoor air quality helps to improve concentration and reduce headaches. Properly humidified air will also eliminate static electricity and work to preserve wooden furniture and musical instruments.
Venta Airwashers offer consistent performance of high end German engineering; delivering perfect indoor air quality.
Venta Airwasher 2-in-1 Humidifier & Air Purifier Recipes
Tag:

MPN:

7045436

Model:

LW45G

Product ID:

7045436

Release Date:

GTIN-13 / EAN Code:

0799891880074

Weight:

13.0 lb

Depth:

11.8 in

Width:

13.0 in

Height:

17.7 in

Color:

Grey

Brand:

Venta