Get Your Coors Light Beer Popsicles Before the Madness Is Over
Ryan Nadolny | Ryan Eats Everything

Known as Coors-icles, the fun new promo is only available on their website until March 24th to coincide with March Madness.
Thinking back to my childhood, (which is the 1920s if you ask my kids) I have fond memories of eating Fla-Vor-Ice, or as we called them "freezy pops."
Not unlike our recipe for homemade Otter Pops, a freezer full of Fla-Vor-Ice meant a day well spent in the heat of summer vacation.
They were the perfect summer treat and came in a variety of flavors, but everyone knows blue is the best. When the sun was high and we worked up a good sweat, it was those freezy pops that cooled us down.
Fast forward a few decades and Coors Light has made the most of that same nostalgia with the new Coors-icles, available now during March Madness.
It appears Coors Light was not to be outdone by SunnyD channeling the nostaglia with their new SunnyD Vodka Seltzer, which is available now.
What Is a Coors-icle?
With the heat of March Madness upon us and brackets busting all over the nation, the stakes are high, and the emotions are even higher.
This is a chaotic time for basketball fans. Inevitably, there will be many heart breaking, buzzer beating, bracket busting moments over the coming weeks.
That's where Coors Light steps in. Coors, the beer made to chill, is cashing in on our nostalgia and introducing beer flavored freeze-pops called Coors-icles.
When things get heated this month, just make up a spread of March Madness game day snacks then grab a Coors-icle and stay cool.
"Every point, slam dunk, assist and block puts you on the edge of your seat, but a taste of a Coors Light Coors-icle will bring you back to a moment of chill," said Marcelo Pascoa Vice President of Marketing for the Coors Family of Brands. "We're making sure that fans watching the games at home or at bars nationwide can cool down with a Coors-icle."
Where Can You Buy Coors-icles?
Coors-icles are available online and at more than 800 bars across the country. Before March 24th, go to shop.coorslight.com for a chance to buy a six pack.
Each day at 12pm EST, Coors will release a limited number of Coors-icles for purchase, while supplies last - as always, you must be 21+ to purchase.
If you need more convincing, legendary sportscaster Dick Vitale is teaming up with Coors to help promote Coors-icles.
"For more than 40 years, I've been known for my enthusiastic, passionate, sometimes controversial—but never boring—style," said legendary college basketball analyst Dick Vitale.
"This March, when everyone is screaming their lungs out over a little game, the Coors Light Coors-icle is here to provide some chill."
"That's serendipity, baby!" Please enjoy responsibly.
Planning a dinner party and need some inspiration?
How about looking for a new slow cooker dinner idea?
We've got you covered in our ever-growing Facebook group! If you're not a member yet, why not?!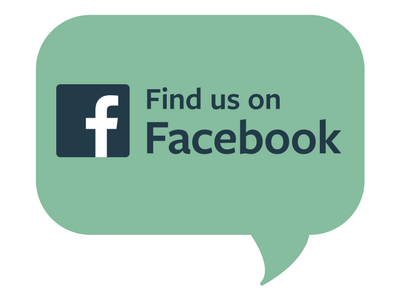 We're chatting cooking techniques, dessert ideas, and everything in between. If you're already a member, invite your friends to join us too!

Ryan is a food and writer from Toledo, Ohio where he's had a love affair with food since 1984. When he's not cooking or writing, he's planning the next he wants to eat.

Tags: Beer, Popsicles, Frozen, Frozen Treats, Food News