Krispy Kreme Releases Holiday Pie Inspired Mini Doughnuts and We Can't Wait to Try Them
Ryan Nadolny | Ryan Eats Everything

The mini doughnuts are available now and will come in apple, lemon, pecan, and pumpkin flavors.
'Tis the season for sweets, treats and extra notches on our belts! For those that can't wait for Thanksgiving, Krispy Kreme has introduced holiday pie mini doughnuts. (It's me. I'm the one who can't wait.)
Two of my favorite things, pie and doughnuts, come together in a delicious marriage! Since they're mini doughnuts, you can eat 3x as many, right?!
The limited edition mini doughnuts, filled with actual holiday cheer, are available now. Now that is something to be thankful for!
Krispy Kreme Mini Pie Doughnut Flavors
What are the flavors of said mini pie doughnuts, you ask? I know, you're just waiting for me to get to the good part. Well, wait no more.
Mini Pecan Pie Doughnut - A mini Original Glazed doughnut topped with a gooey butter tart filling, chopped pecans and snickerdoodle cookie pieces.​
Mini Pumpkin Pie Doughnut - A mini doughnut with pumpkin pie filling, dipped in pumpkin pie spiced icing, and topped with snickerdoodle cookie pieces and a dollop of Kreme.​
Mini Lemon Kreme Pie Doughnut - A mini doughnut with lemon filling, dipped in icing, and topped with a dollop of Kreme and a dusting of powdered sugar.​
Mini Dutch Apple Pie Doughnut - A mini doughnut with apple filling, dipped in caramel-flavored icing, and topped with cinnamon, snickerdoodle cookie pieces and a drizzle of caramel-flavored icing.
These all sound amazing, but I need to start with that Lemon Kreme Pie doughnut. Not want, need!​ Like, right now.
I'll follow the lemon up with the pecan, pumpkin and apple...and then a nap.
Because the box comes loaded with an assortment of 16 minis, the snacking options and combos are endless.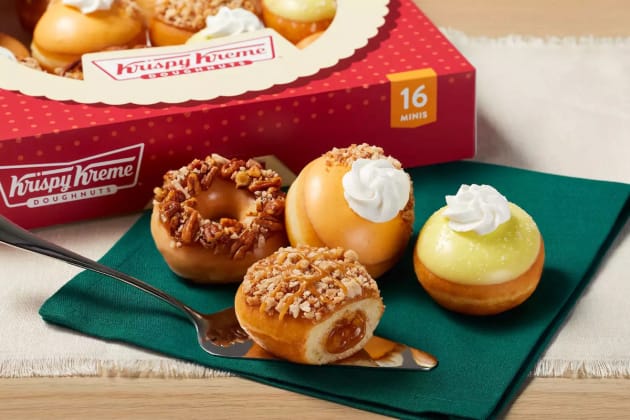 Krispy Kreme Promotions
Krispy Kreme never ceases to amaze us with their awesome promotions. Their Halloween themed doughnuts were incredible! Not to mention free donuts on election day to voters and a complimentary donut for Veterans on Veteran's Day.
My personal favorite was the churro-inspired doughnuts called Churrdoughs that were availble for a couple weeks this past September. So much cinnamon-y goodness! (You can also make churro doughnuts at home pretty easily!)
The mini pie doughnuts are available now and will come in packs of 16, neatly packaged in what looks like the box a pie would come in.
If you stop in at any location on November 17th or 18th and purchase a box, you can snag a dozen Original Glazed for $1.
Planning a dinner party and need some inspiration?
How about looking for a new slow cooker dinner idea?
We've got you covered in our ever-growing Facebook group! If you're not a member yet, why not?!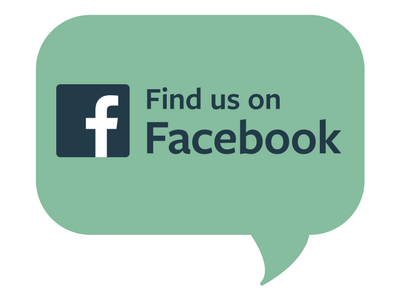 We're chatting cooking techniques, dessert ideas, and everything in between. If you're already a member, invite your friends to join us too!

Ryan is a food and writer from Toledo, Ohio where he's had a love affair with food since 1984. When he's not cooking or writing, he's planning the next he wants to eat.

Tags: Thanksgiving, Food News, Pies, Desserts, Donuts