McDonald's Offers New Happy Meals for Adults Starting Today
Ryan Nadolny | Ryan Eats Everything

McDonald's is collaborating with streetwear brand Cactus Plant Flea Market to bring us adult Happy Meals - complete with a toy!
If you remember the days when you waited in line at McDonald's to get your hands on the latest Teenie Beanie Baby collection, then chances are you're now of an age where your back hurts regularly and you deserve an adult Happy Meal.
Luckily for all of us who remembers those fond childhoood memories, starting today you can actually get an adult Happy Meal at select McDonald's locations!
McDonald's new adult Happy Meal promotion is all about channeling that same nostalgia, teaming up with one of the country's hottest streetwear designers, Cactus Plant Flea Market, to make it all come to life.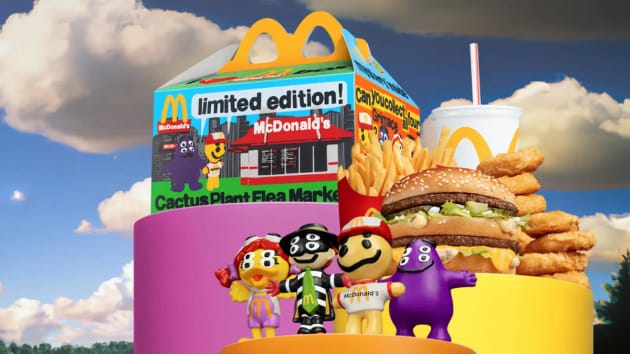 What's in the Adult Happy Meal?
Nostalgia plays a big part in every generation. I would venture to say that most of us have vivid memories of our parents buying us the occasional Happy Meal.
With sheer excitement, we tore open the brightly colored box, ignoring the sandwich and fries, searching for that plastic bag containing our beloved prize.
There was only one reason to get a Happy Meal - the toy, duh! Sure, we ate the food first, but only because Mom said we couldn't have the toy until we finished.
Each Happy Meal will include your choice of either a 10-piece nugget or McDonald's signature Big Mac, with fries and a drink. No word on a price just yet.
Of course, we're all wondering, if the new adult Happy Meal contains a toy and the answer, gleefully, is yes! And the crowd goes wild!
What Is Cactus Plant Flea Market?
Calling the collaboration "a meal with a side of art," the new Happy Meal is a partnership with famed streetwear line Cactus Plant Flea Market.
Cactus Plant Flea Market (CPFM) is one of the most notable names in streetwear fashion, combining graphic illustrations with bold typography.
For their collaboration with McDonald's, CPFM designed the toys that will be featured in each meal box boasting a few nostaligic favorties, but with a twist.
The limited edition collectibles will feature four colorful, quirky characters - Grimace, the Hamburglar, Birdie, and CPFM's own Cactus Buddy.
Keeping with CPFM's signature style, each character features an eccentric facial feature - double eyes! The playful, colorful vibe is totally unique.
tell me ur fave and i'll tell u mine pic.twitter.com/msuxetDvws

— McDonald's (@McDonalds) September 27, 2022
How to Get the Adult Happy Meal at McDonald's
From McDonald's bringing back Halloween buckets for 2022 to the famed Monopoly game, the fast food giant is no stranger to a good promotion. 
The lure isn't just with prizes and games. They also like to pull us in with cult classics like the McRib, which is disgustingly delicious, by the way.
Keeping up with trends and testing new products worldwide, like a Chicken Big Mac, are what keep companies like McDonald's at the front of the line.
For those looking to snag the new meal box, McDonald's has announced that they are available today, October 3rd at select McDonald's locations.
But don't wait! Like many of McDonald's famed promotions, the CPFM x McDonald's collaboration is only available while supplies last.
As a bonus, use the McDonald's app to order and you'll be entered for a chance to win sweet swag from McDonald's x CPFM like limited edition t-shirts, hoodies and even cool housewares like signage and a cozy Grimace chair!
Planning a dinner party and need some inspiration?
How about looking for a new slow cooker dinner idea?
We've got you covered in our ever-growing Facebook group! If you're not a member yet, why not?!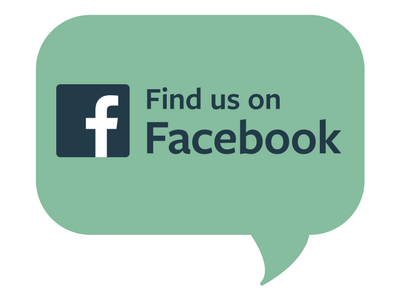 We're chatting cooking techniques, dessert ideas, and everything in between. If you're already a member, invite your friends to join us too!

Ryan is a food and writer from Toledo, Ohio where he's had a love affair with food since 1984. When he's not cooking or writing, he's planning the next he wants to eat.

Tags: Food News