Chick-fil-A Introduces New Milkshake for the Upcoming Fall Season
Ryan Nadolny | Ryan Eats Everything

Chick-fil-A is adding to their famed seasonal milkshake lineup with a new flavor just in time for fall.
Move over pumpkin spice latte, there's a new contender in town for best fall drink. If it's like everything else on the menu at Chick-fil-A, it's going to be tasty!
Chick-fil-A is the latest company to jump on the autumn flavor trend with the newly announced Autumn Spice Milkshake. I'm already very pumped.
As Chick-fil-A phases out their beloved peach mlikshake now that summer is winding down, in comes the Autumn Spice to take center stage.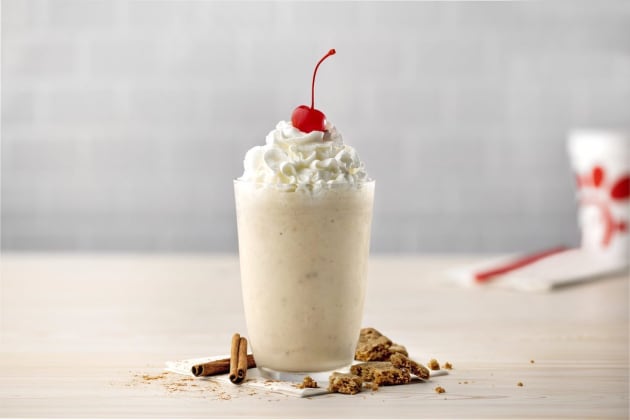 What Is Chick-fil-A's Autumn Spice Milkshake?
Using their very own Icedream dessert as the base, the Autumn Spice milkshake is handspun with cinnamon and crunchy bits of brown sugar cookies.
Chick-fil-A then tops everything with a big dollup of fluffy whipped cream and a cherry, of course. It's the ultimate fall milkshake!
For some reason I feel like I just know already that this milkshake is going to be a dream come true for lovers of fall and autumn flavors.
And if you're asking me? Everything Chick-fil-A makes is absolute perfection from their famed nuggets to their frosted lemonade so I am ready to try one!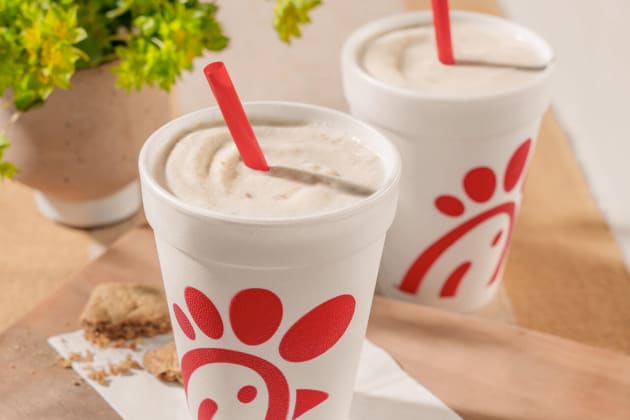 When Can You Buy the Autumn Spice Milkshake?
After testing the Autumn Spice milkshake in Salt Lake City last year, the feedback was so positive that the company decided to go nationwide this year.
This delicious concoction officially launches today, September 12th at all locations and will only be available for a limited time.
Director of menu and packaging at Chick-fil-A said, "Guests love our milkshakes, especially our seasonal flavors, so we are excited to introduce the perfect treat to welcome the fall season."
Chick-fil-A Brings Back the Grilled Spicy Deluxe Sandwich
In addition to their latest new seasonal milkshake flavor, Chick-fil-A also announced that they would be bringing back a fan favorite.
The much loved Grilled Spicy Deluxe features marinated, spicy chicken breast served on a toasted multigrain brioche bun with cheese, lettuce and tomato.
Served with a exclusive cilantro lime sauce, the Grilled Spicy Deluxe is also available again as of today, September 12th.
I don't know about you, but I know both items will be in my bag this week when I make my next Chick-fil-A run!
Planning a dinner party and need some inspiration?
How about looking for a new slow cooker dinner idea?
We've got you covered in our ever-growing Facebook group! If you're not a member yet, why not?!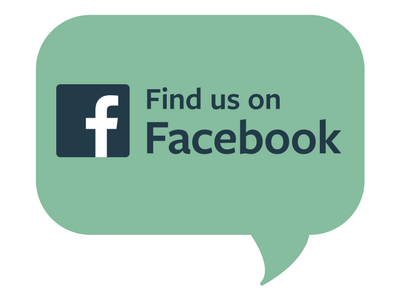 We're chatting cooking techniques, dessert ideas, and everything in between. If you're already a member, invite your friends to join us too!

Ryan is a food and writer from Toledo, Ohio where he's had a love affair with food since 1984. When he's not cooking or writing, he's planning the next he wants to eat.

Tags: Food News, Milkshakes, Desserts, Ice Cream