Bookmark This Fall Salad You'll Want to Eat All Season
Ryan Nadolny

Our simple fall panzanella salad is the perfect meal on a crisp autumn day, utilizing your favorite fall fruits and vegetables.
A few summers ago, while planning a dinner party, we came across a recipe for a chopped salad called panzanella and, of course, decided to give it a try.
To precisely no one's surprise it was a big hit among everyone in attendance and we knew we'd be making it on a pretty regular rotation.
In fact, it was so good we now make it once a week with fresh tomatoes, onions, croutons, cucumbers and basil, dressed with olive oil and vinegar.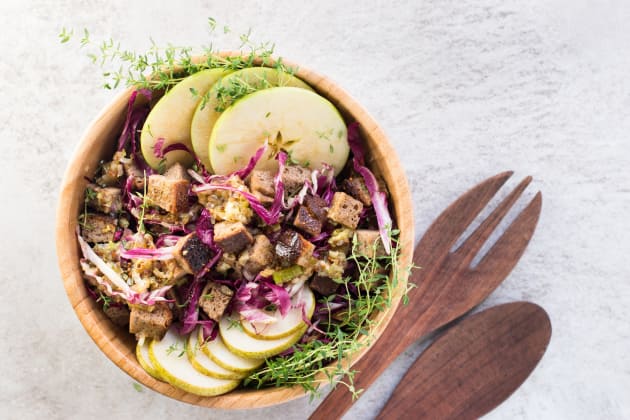 Fast forward to now and we are still enjoying this summer salad on the regular. It has even become the dish we bring to barbecues and get togethers.
So, you can imagine my excitement when I found a fall version of this Tuscan delight - a fall panzanella salad loaded with flavor and texture.
This is the salad I am making and eating all fall long and I suggest you bookmark it and do the same! It's perfect for lunch, dinner and even dinner parties.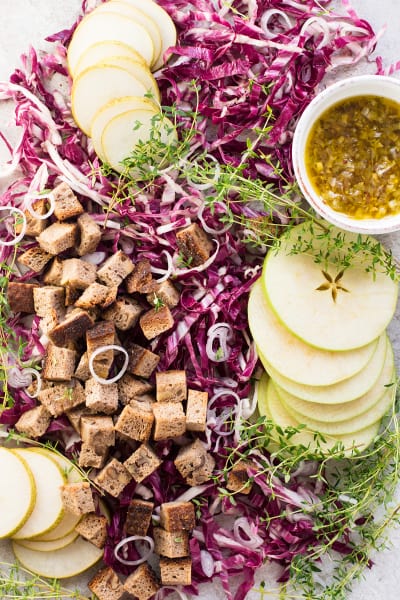 What Is Panzanella and Where Did It Come From?
Panzanella, sometimes called panmolle, is a chopped salad that has been around for centuries, generally made with ingredients on hand.
It was likely a dish eaten out of necessity to use up stale bread and produce on its last leg when food was often scarce and waste was not acceptable.
Stale bread could still be eaten, of course, it just needed to be softened a bit so the bread was cut into small pieces, soaked in water, and squeezed dry.
By then, croutons had been around for many years thanks to the French adding them to cream-based soup recipes to help weary travelers regain their strength.
Panzanella, in turn, is a decidely Italian dish with Tuscan roots that are believed to date back as far as the 16th century.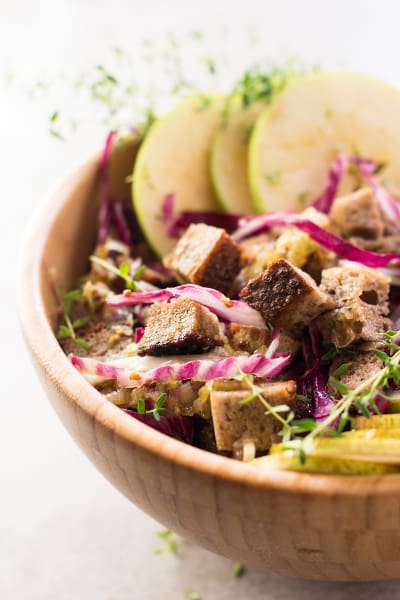 Why Is It Called Panzanella?
The name panzanella comes from two words - pane meaning bread and zanella meaning soup bowl, which explains quite a bit!
Originally panzanella was heavily based around onions in addition to the stale bread soaked in water, but has evolved quite a bit since the 16th century.
These days panzanella is often based around tomatos, onions and croutons, and it's common to see the salad made with mozzarella, capers, bell peppers, garlic and a plethora of other ingredients.
Pretty much, it's fair game to make panzanella with whatever leftover, stale bread and other ingredients you may have on hand, which is part of the appeal.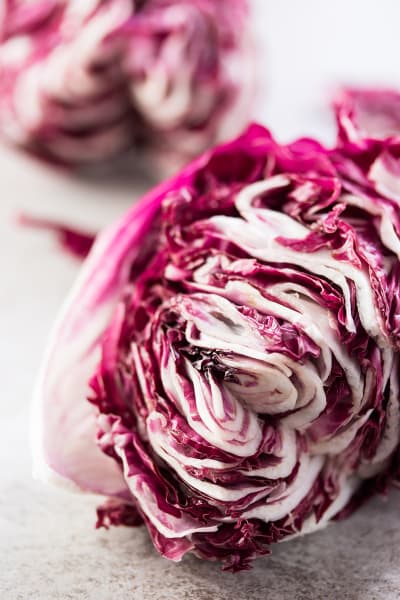 What Is in Fall Panzanella?
Our fall panzanella salad follows the same basic principles as the version of panzanella many people know and love, starting with chopped crispy greens like romaine or iceberg.
From there you can add your favorite fall produce such as apples, pears, leeks, radicchio, cabbage, shallots, and whatever else you like.
Our preferred dressing tends to have a bit more sweetness adding maple syrup to olive oil and vinegar with a little Dijon mustard to balance the flavors.
To make our fall panzanella salad recipe, you will need:
Rye bread
Pears
Green apples 
Radicchio
Shallot
Fresh thyme
Additionally, you'll need to following to make the delicious panzanella dressing:
Olive oil
Shallot
Leeks
White wine vinegar
Whole grain mustard
Maple syrup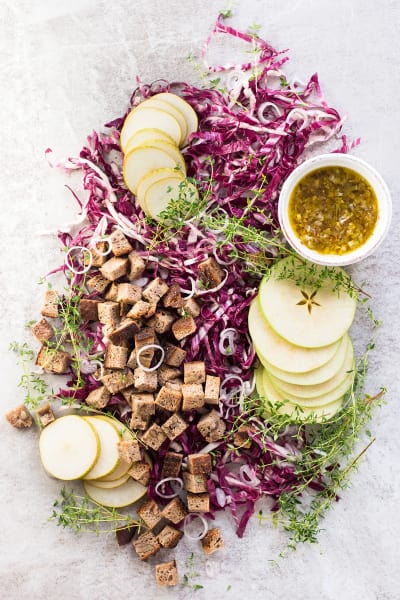 Variations of Panzanella Salad
One of my very favorite things about panzanella salad is how easily you can switch it up week to week and season to season. 
Panzanella Salad Recipe
This classic panzanella recipe is the one that will start you down the path to panzanella fandom! The addition of proscuitto and gorgonzola is incredible
Avocado Caprese Panzanella Salad Recipe
Our avocado caprese panzanella salad recipe is more of a summery panzanella, but do we care? Nope! Eat it whenever you want! Which is always.
Fall Panzanella Salad Recipe
Of course, we're all here for our fall panzanella salad recipe. Add walnuts, pumpkin seeds, or roasted butternut squash for even more texture and flavor! 
Planning a dinner party and need some inspiration?
How about looking for a new slow cooker dinner idea?
We've got you covered in our ever-growing Facebook group! If you're not a member yet, why not?!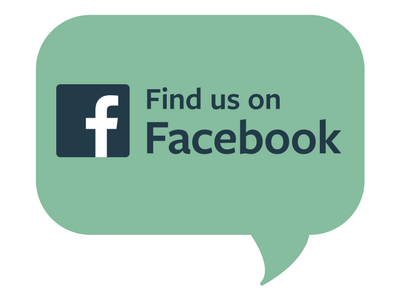 We're chatting cooking techniques, dessert ideas, and everything in between. If you're already a member, invite your friends to join us too!

Ryan is a food and writer from Toledo, Ohio where he's had a love affair with food since 1984. When he's not cooking or writing, he's planning the next he wants to eat.

Tags: Salads, Fall, Easy Lunches, Easy Dinners, Easy