Hidden Valley Ranch and Truff Hot Sauce Partner for Bold New Flavor
Ryan Nadolny | Ryan Eats Everything

The limited release will only be available on Truff's website starting August 30th while supplies last.
With the announcement of the new Truff x Hidden Valley Spicy Truffle Ranch collaboration, ranch dressing lovers the world over snapped to attention.
There's no denying that Americans, specifically us Midwesterners, love their ranch dressing. It's almost as American as apple pie!
What started as a salad dressing has become the condiment choice for slathering on just about everything from pizza to chicken wings.
Die-hard fans of ranch dressing know that the original ranch from Hidden Valley is the only choice for dipping pizza rolls and mozzarella sticks.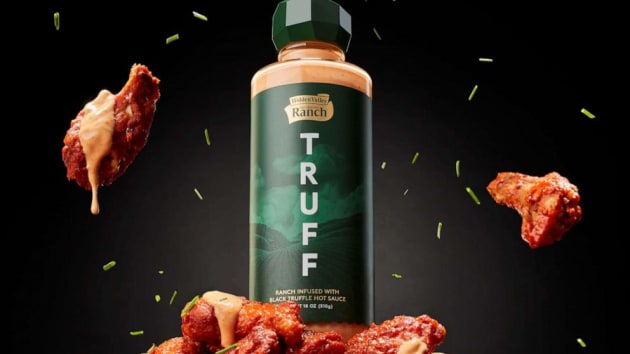 However, ranch has plenty of critics as well. I, for one, was a big ranch fan as a young man, but we've grown apart over the years.
Ranch is just too tasty for its own good and I find that it overpowers all other flavors. Ha! Yeah, I said that. (If you know, you know.)
I've graduated to condiments that help to elevate flavors and enhance the experience. Yes, I'm talking about hot sauce.
Imagine my delight when I learned that one of my favorite hot sauces, Truff, was teaming up with an old friend to introduce the first ever spicy black truffle ranch.
I could barely type those words without salivating!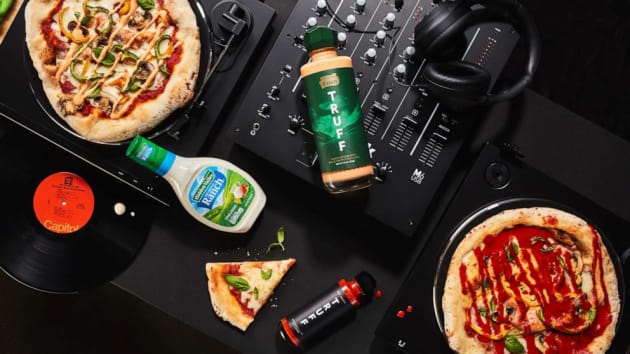 A spokesperson for Hidden Valley said of the collaboration that the condiment is "a boldly elevated twist on two beloved condiments: Truff's Original Black Truffle Hot Sauce infused into creamy Hidden Valley Ranch."
With flavors featuring "the spice of red chiles, umami depth of black truffles, and tangy, creaminess of ranch dressing, all of which morph into a truly gourmet condiment," I predict that this combo is going to be a huge hit.
The partnership is a first for both companies, each looking to give their fans something new. With any luck, it will lead to more collabs in the future.
TRUFF RANCH BY @ HVRANCH X @TRUFFSAUCE - 8.30.22

This ultra-limited release brings two iconic brands together to create a boldly elevated 18oz condiment.

Extremely limited quantities. Available to order on August 30 at 8am PST. Sign the waitlist here https://t.co/nLNuDnaCDL pic.twitter.com/co5b3GcX5H

— Hidden Valley Ranch (@HVRanch) August 23, 2022
The release date for the Truff x Hidden Valley Spicy Truffle Ranch mashup is slated for August 30th at 11:00 AM E.T. on the dot and a not an hour before!

You'll be able to score the sizable 18oz "magnum" bottles, which will retail for $24.99. They will be available exclusively on Truff's website.

For you true fans, you can get added to a waitlist that will notify you the moment it goes on sale. You know I'm already on the list!

Ryan is a food and writer from Toledo, Ohio where he's had a love affair with food since 1984. When he's not cooking or writing, he's planning the next he wants to eat.

Tags: Food News