How to Cook Broccoli Six Delicious Ways
Nicole Austin

If you've ever wondered how to cook broccoli so it's perfectly al dente and flavorful, we're sharing our best tips.
I love broccoli. The flavor, the texture, the nutrients - I'm in! Learning how to cook broccoli so it was flavorful and not mushy was the game changer.
Now I serve broccoli at least once a week, partly because it's so easy to prepare, and also because there's such a variety of ways to cook broccoli.
Broccoli adds incredible texture to any dish and can easily take on any flavor, making it a vegetable that is as versatile as it is nutritious.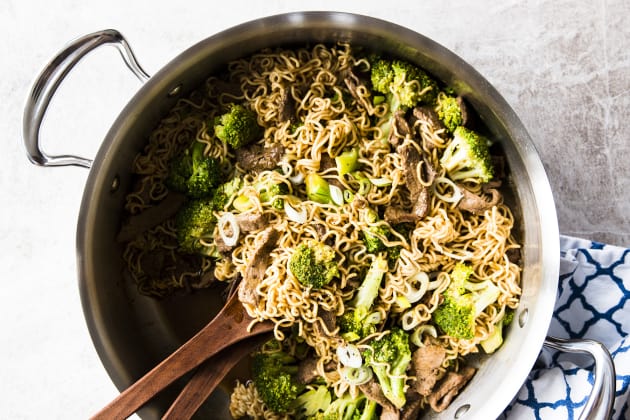 Readily available at any grocery store, broccoli tastes great on its own or added to a wide array of dishes like our 30 minute beef and broccoli ramen recipe or this broccoli cheddar zoodle bake recipe.
Because broccoli is naturally low carb, it can also be seamlessly incorporated into keto recipes such as our loaded broccoli cauliflower cheese casserole.
I also love it in this cheesey skillet potatoes with broccoli recipe! It's amazing alongside grilled chicken or even your favorite burger recipe.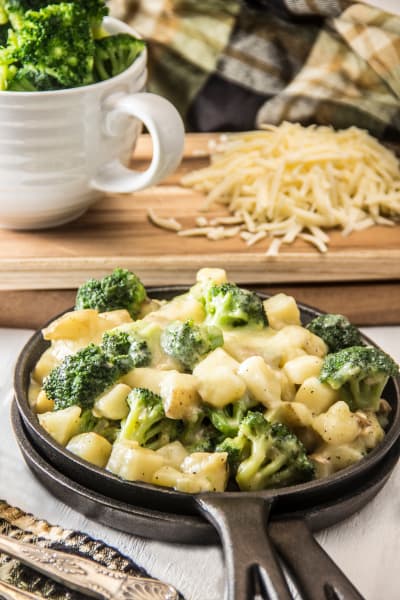 How to Select Broccoli
When shopping for fresh broccoli, you'll want to be sure to look for tightly closed, dark green florets and firm, thin stalks.
A uniform, bright green color indicates that the broccoli is fresh and ready to eat while compact clusters of florets also indicate freshness.
If the broccoli is yellowing or flowering, or the stalk is excessively thick, this indicates that the broccoli is old and the flavor will be compromised.
Reject or toss any and all vegetables with white fuzz or black spots as they have begun to mold.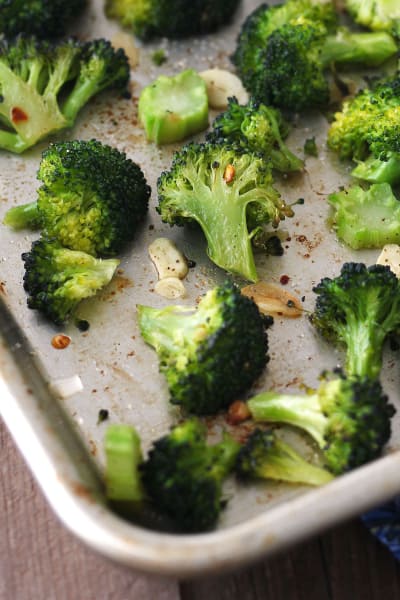 How to Prep Broccoli
Prepare your broccoli for cooking by washing it thoroughly. Holding it under running water will clean any debris and pesticides from your fresh vegetables.
Use a colander to hold the florets and pick each one up individually, rinsing well and gently rubbing off any dirt or insects in the crevices.
Alternately, you can fill your sink or a large bowl with water and add ¼ cup salt and 2 tbsp vinegar and allow the broccoli to sit for 20 minutes before rinsing.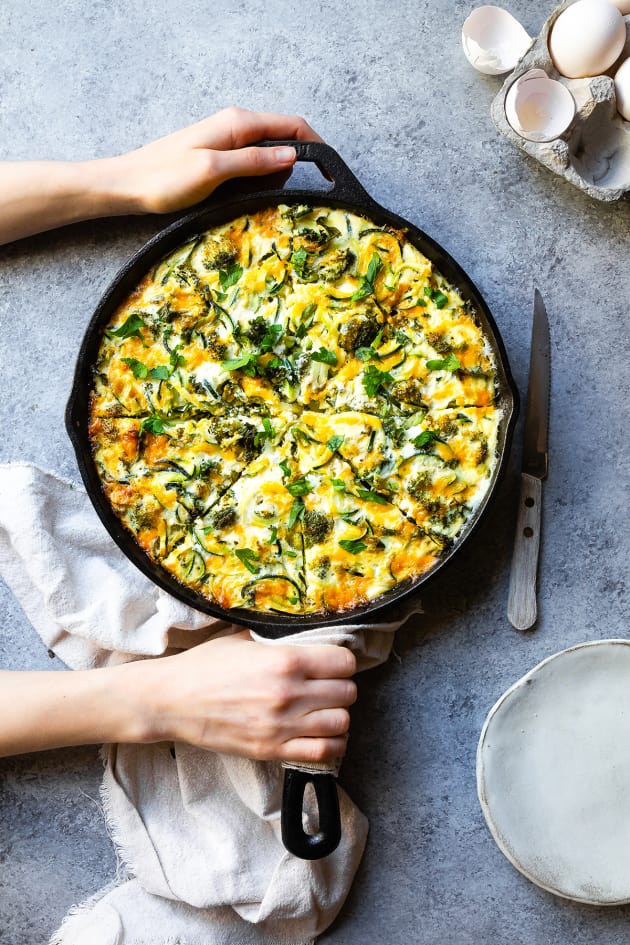 How to Roast Broccoli
My personal favorite way to enjoy broccoli is to make roasted broccoli preparered in the oven.
My kids love it because the strong flavor dissipates, and I love it because the taste and texture are so unique and delicious.
You can also add other vegetables like peppers, squash, sweet potato, zucchini, and more.
To roast broccoli, I use a sheet pan and lightly spray it with olive oil to keep the broccoli from sticking.
Preheat the oven to 425°F
In the meantime, remove most of the stalks and halve the broccoli florets. If you like the stalks, cut them into rounds.
Toss your broccoli in oil, red pepper flakes, garlic, pepper, and salt (or whatever seasoningsyou prefer) and spread it in a single layer on the pan.
Roast until florets lightly brown or are fork tender. Knowing how long to roast broccoli can vary with the recipe and the size, but I find it takes about 15 minutes generally.
You can also make roasted broccoli in a toaster oven in much the same way, which is great for single or double servings.
Roasting vegetables in the toaster oven is quick and convenient and perfect for smaller portions. It's also a greaty way for kids to help with dinner prep.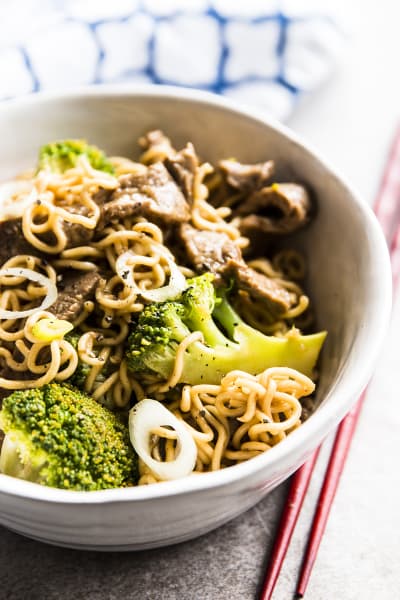 How to Parboil Broccoli
Knowing how to parboil broccoli is such a handy cooking technique and one I use often when preparing broccoli or other fiber-rich vegetables.
Parboiling broccoli can prepare it for a multitude of uses. So, what is parboiling? It's exactly what it sounds like! It's the process of partially boiling an ingredient to then finish cooking in another way.
It's common to parboil broccoli or other vegetables such as potatoes for a variety of reasons - for example, to hasten cooking time when roasting, to prepare a vegetable for freezing, or to meal prep without having your vegetables overcooked.
To parboil your broccoli, prepare it as above by washing it and cutting the stalk down.
Bring a saucepan that is ¾ full to a rolling boil. Add big a pinch of salt.
Add the broccoli and boil for 3 minutes.
Carefully remove the broccoli from the water, drain, and cool.
Finish as desired or refrigerate in an airtight container for later use.
How to Blanch Broccoli
The difference between blanching and parboiling is subtle, and blanching broccoli helps cut down on its earthy taste while making it a bit more tender.
Knowing how to blanch vegetables such as broccoli can be a useful cooking technique. Blanching broccoli is a great idea when you're adding broccoli to pasta salads or vegetable platters, for instance.
I also prefer to blanch broccoli before using it in broccoli salad or broccoli slaw. It sweetens the flavor slightly while leaving the broccoli bright and crisp.
Bring 4 quarts of water and 2 teaspoons of salt to rapid boil.
Fill a large bowl with cold water and ice.
Place washed and prepared broccoli florets into boiling water and cook for 2 to 3 minutes. The broccoli should be bright green and crisp.
Remove broccoli and immediately plunge into ice water. When it is completely cool, drain well.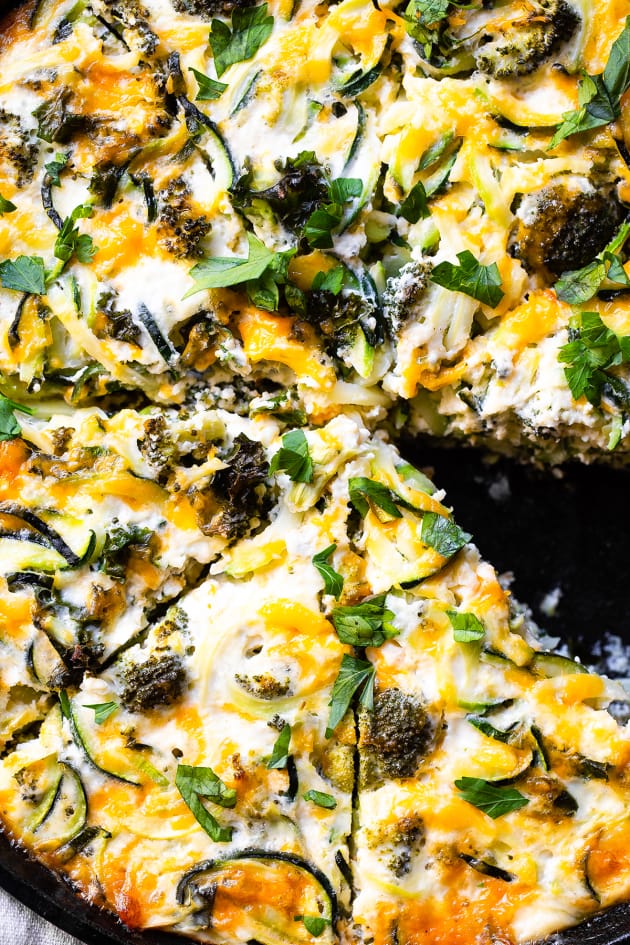 How to Grill Broccoli
I love grilled vegetables for the same reason I love roasted vegetables - that delicious, slightly smoky flavor that adds such savoriness to a dish.
The grill is definitely best for this, and grilled broccoli tastes wonderful alongside freshly grilled steak or grilled chicken.
Toss your broccoli in some olive oil and any spice combination you prefer. It also tastes great prepared alongside garlic, to infuse the flavor.
Place a large piece of aluminum foil on the grill, set to medium heat, and toss the prepared broccoli on.
Grill, turning occasionally for 8 to 10 minutes for an amazingly flavorful vegetable side dish you'll make over and over.
How to Steam Broccoli
Steamed broccoli is among the most common ways to prepare broccoli. It's a delicious and simple way to cook broccoli in no time at all.
To serve steamed broccoli, I like to add a drizzle of olive oil, a pinch of salt and a squeeze of fresh lemon juice on top. It makes a great dinner side dish this way.
Steamed broccoli also preserves many of the vitamins and minerals found in broccoli, while giving it a nice, mild flavor that many will love.
Pour about an inch of water into a skillet and bring to a boil over medium-high heat.
Place cleaned and prepared broccoli florets in steamer basket and season with salt.
Set the steamer basket over boiling water and cook for 8 to 10 minutes or until the broccoli is still crisp but fork tender.
Remove the steaming basket from skillet and remove broccoli.
How Steam Broccoli in the Microwave
If you need to steam broccoli without a steamer or you prefer the convenience of steaming broccoli in the microwave, follow these steps:
Place cleaned and prepared broccoli in a microwave-safe glass bowl.
Pour water over top - for every head of broccoli, use 3 to 4 tablespoons of water.
Cover the bowl with a plate and place it in the microwave. 
Microwave for 3 to 4 minutes until fork tender. Carefully remove the broccoli being sure not to get burned by the steam.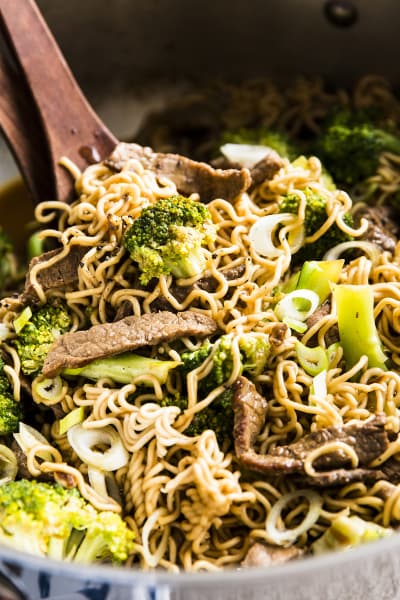 How to Air Fry Broccoli
I'll be the first to admit that anything prepared in the air fryer just tastes amazing. Air fryer broccoli is no exception to that rule!
Air frying broccoli is such an easy way to cook broccoli. You get perfectly roasted broccoli with slightly crisp florets in just about six minutes. Win!
You can then serve your air fryer broccoli alongside our Instant Pot honey mustard pork chops for a dinner that will wow in under 30 minutes.
Clean and prepare your broccoli then cut into evenly-sized, small pieces.
Toss your broccoli with seasonings in a bowl. Powdered seasonings like onion or garlic powder will stick to the broccoli well and are less likely to burn while cooking.
Add a tablespoon of water to the bottom of the air fryer - this will keep the broccoli tender and prevent burning.
Set your air fyer to 400°F for 6 minutes. Check the broccoli and cook for an additional 2 to 3 minutes if necessary.
To serve, consider a sprinkle of freshly grated parmesan cheese over top.
Planning a dinner party and need some inspiration?
How about looking for a new slow cooker dinner idea?
We've got you covered in our ever-growing Facebook group! If you're not a member yet, why not?!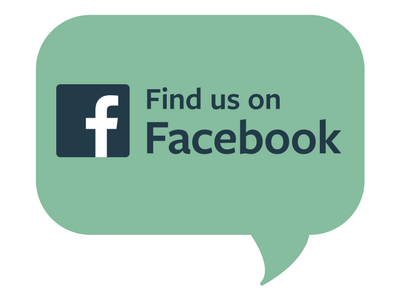 We're chatting cooking techniques, dessert ideas, and everything in between. If you're already a member, invite your friends to join us too!

Nicole is a self-published author of fiction novels, and a lover of food and spending time in the kitchen with her six children. She lives in coastal Maine where she loves exploring new recipes especially those that can save time, money and wow a crowd.

Broccoli, How To Guides, Cooking Techniques