Try These Anti-inflammatory Foods and Feel Amazing
Nicole Austin

There's a lot of buzz about inflammation and how it affects us. Considering adding these anti-inflammatory foods to your diet!
There's a wealth of emerging information these days suggesting links between chronic inflammation and various health problems and autoimmune disorders.
Diets rich in anti-inflammatory foods, such as the Mediterranean Diet, are trending, in large part because it's believed that chronic disease and a myriad of health conditions can be avoided or better managed.
As more research studies support the fact that food is incredibly important to our overall health, we are learning more about the superfoods that can help reduce inflammation and assist in combating heart disease, rheumatoid arthritis, autoimmune disorders, and even lower the risk of certain cancers.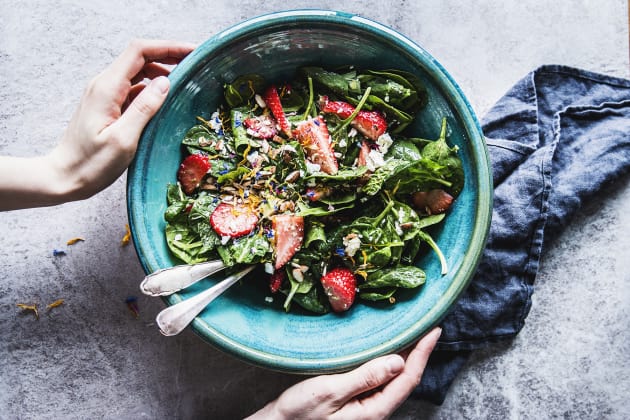 Why Do We Need Anti-inflammatory Foods?
Who should add anti-inflammatory foods to their diet? The simple answer is everyone.
While there is no one diet that works for everyone, there are a few foods that are known to decrease inflammation and help combat symptoms that cause pain, exhaustion, and chronic illness.
A diet rich in fruits and vegetables, whole grains, and healthy fats can make you feel more energetic and upbeat.
While diet alone will not necessarily manage chronic illness, it can help support other elements of a healthy lifestyle that may help those suffering.
Healthy diet contributes to an increased ability to exercise, stress reduction, and weight management, which can all assist in recovery and health maintenance.
Additionally, while anti-inflammatory diets are not meant to be calorie restrictive, the reduction in sugar and refined flour intake could potentially lead to weight loss or help you maintain a healthy weight by avoiding weight gain.
Anti-inflammatory foods nourish your body with healthy fats, with foods such as avocados and nuts providing omega-3 fatty acids, known for supporting the heart and circulatory system and helping to reduce cardiovascular disease.
Protein sources such as wild-caught salmon or soy beans will also boost your intake of omega-3 fatty acids, supporting your overall health in numerous ways.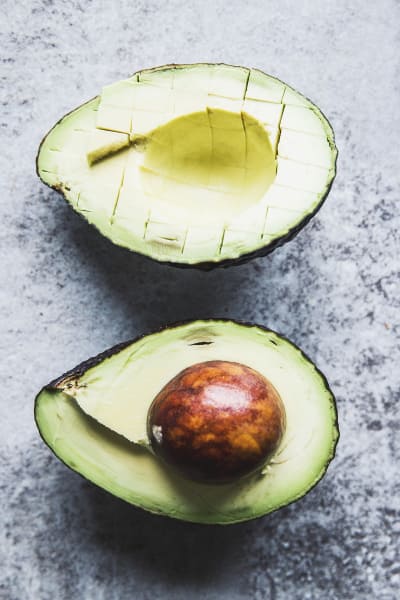 Anti-Inflammatory Foods
To reduce inflammation, consider adding more of these specific foods to your daily diet to fuel your body and feel amazing.
The good news? You can find these healthy foods at any grocery store, making it very possible to adapt your eating habits to include food choices that can help you avoid autoimmune diseases and even lower your risk of heart disease.
Anti-Inflammatory Fruits
Loaded with antioxidants and very low in sugar, berries are a key part of an anti-inflammatory diet. The more bitter the fresh fruit, the healthier it really is for you.
Antioxidants are valuable to the body because they help neutralize free radicals, which have been linked to a number of diseases and premature aging. Eating antioxidant rich fruits can also help prevent oxidative stress.
Try eating more blueberries, strawberries, blackberries, and raspberries. Additionally, grapes and cherries are known to combat inflammation.
Give our strawberry spinach salad with avocado or this delicious kale blueberry salad a try to boost your intake of anti-inflammatory fruits!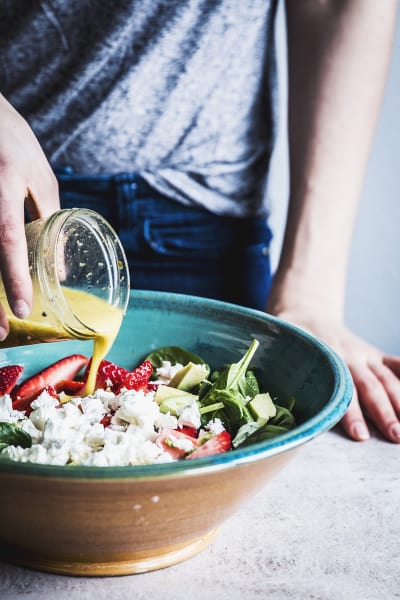 Anti-Inflammatory Vegetables
While sometimes bitter or pungent, cruciferous, leafy vegetables have a reputation for having loads of health benefits and anti-inflammatory properties.
Dark leafy greens, cabbage, cauliflower, broccoli, Brussels sprouts, kale, arugula, collard greens, and the hit-or-miss wasabi are all believed to have anti-inflammatory effects.
For more inflammation prevention, mushrooms, bell peppers, and tomatoes can be added to your recipes or enjoyed raw.
These cranberry pecan roasted Brussels sprouts and our caulfilower mushroom bowls are two delicious ways to up your anti-inflammatory veggies.
Anti-Inflamatory Herbs and Spices
Incorporating fresh herbs and spices into your diet, either raw or included in a recipe, can help fight inflammation and support your overall health and immune system.
Believed to act as anti-inflammatory compounds in the body, adding more of these herbs and spices can potentially help reduce your risk of inflammation and therefore a number of disorders such as inflammatory bowel disease, widely considered to develop as a result of high levels of inflammation in the body.
Turmeric, ginger, cinnamon, rosemary, and garlic all boast anti-inflammatory properties while also adding loads of flavor to food.
For an unexpectedly healthful treat, you have to check out our gluten-free turmeric chocolate chip bread!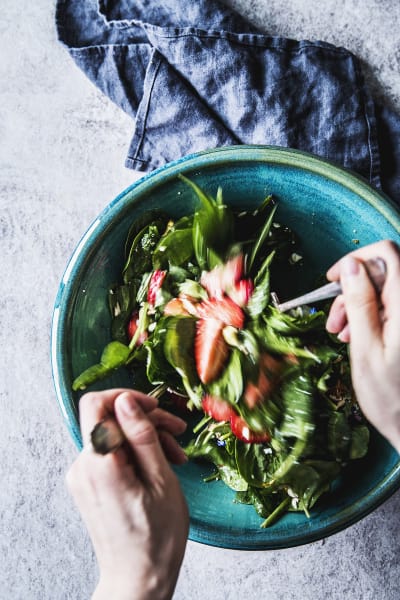 Anti-Inflammatory Legumes
Beans, peas, and lentils fit into this category of vegetables, all of which are a great source of plant-based protein.
Fiber-rich foods such as legumes are proven to reduce inflammation and are a great base for filling meals.
Flavorful toasted chickpeas or a hearty black bean salad will help you add more legumes to your diet. 
Protein
Fish is an excellent source of lean protein, which helps maintain muscle mass and supports body tissue repair and development.
Limiting red meat and instead adding more fatty fish into your diet as a whole can help control inflammation
Oily fish such as salmon, trout, albacore tuna, Atlantic herring, Atlantic mackerel, anchovies, sardines, mussels are all great options.
Our epic miso-glazed salmon is one of our favorite salmon recipes, but our whiskey mussels en papilotte recipe can't be missed!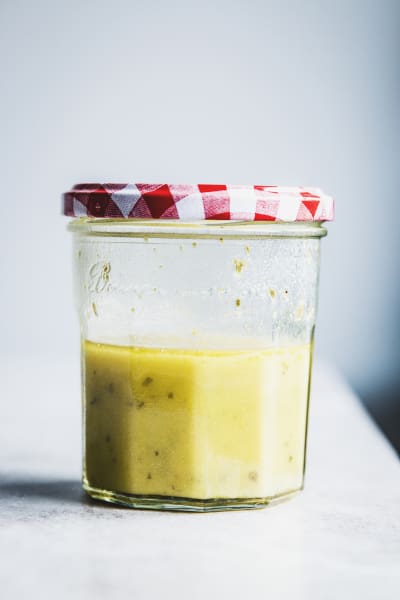 Inflammatory Foods to Avoid
While it's natural to enjoy these things in moderation, limiting your consumption of these inflammatory foods could be beneficial.
Refined Sugars
While delicious in the moment, refined sugars are a huge culprit in inflammatory disease and illness.
They can very quickly cause an inflammatory response in the body that can have many ill effects.
Be mindful of your consumption of cane sugar, granulated sugar, powdered sugar, brown sugar and high fructose corn syrup.
Check labels of all processed foods for sugar content - you may be surprised! Sugar is a common additive in many processed foods.
Processed Foods
Fried foods, convenience foods, and pre-packaged meals often contain low quality ingredients with limited nutritional benefts.
To avoid processed foods, try to shop for whole foods or look for labels with the least amount of ingredients with names you can recognize.
Refined Grains
While we all love the comfort of a warm pasta dinner or fresh from the oven bread, refined grains, such as white bread and most varieties of pasta, should generally be avoided when looking to establish an anti-inflammatory eating plan.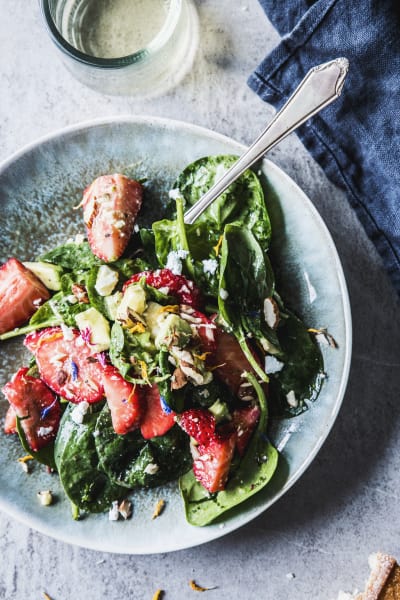 While you won't notice an immediate difference, and there's certainly no magic bullet, eating more anti-inflammatory foods has the potential to bring you increased health, balance, and comfort.
Planning a dinner party and need some inspiration?
How about looking for a new slow cooker dinner idea?
We've got you covered in our ever-growing Facebook group! If you're not a member yet, why not?!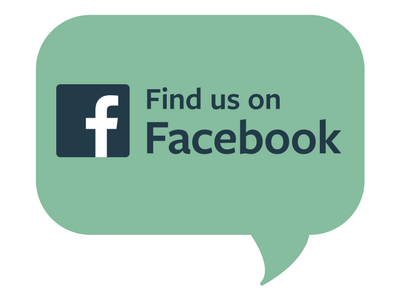 We're chatting cooking techniques, dessert ideas, and everything in between. If you're already a member, invite your friends to join us too!

Nicole is a self-published author of fiction novels, and a lover of food and spending time in the kitchen with her six children. She lives in coastal Maine where she loves exploring new recipes especially those that can save time, money and wow a crowd.

Tags: Healthy Eating, Healthy, Food Pop Culture