What is Yogurt?
Amber Bracegirdle | Bluebonnet Baker

Just what is yogurt? Is it possible to make it at home and is it worth the trouble? We have the answers to all your questions!
What is yogurt? Well, in a nutshell, yogurt (also known as yoghourt, yogourt and yoghurt!) is milk fermented with bacteria, to produce a creamy consistency with a tart flavor.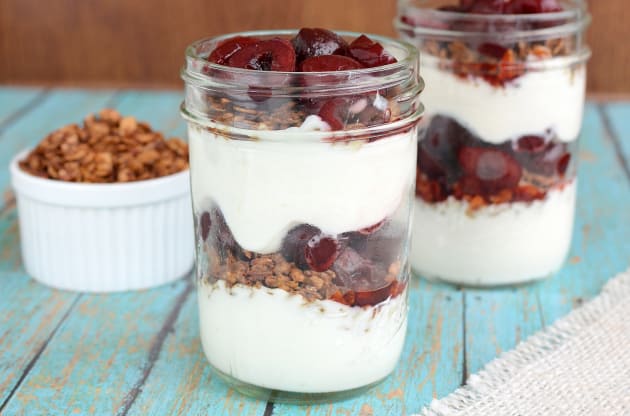 The very idea of fermenting milk with bacteria may sound off-putting, but it's a centuries old method of preserving milk that's now popular not just for its taste, but also for its health benefits. Yogurt contains live bacteria which are a fantastic aid to digestive health and yogurt is also a great source of calcium.
What type of milk is used to make yogurt?
Cow's milk is most commonly used to make yogurt and is the most popular type across the world. 
But yogurt can be made using other types of milk - goat's milk, for example - and there are even non-dairy varieties available, such as soy milk yogurt.
The texture and taste of the yogurt depend very much on the type of milk used. Cow's milk tends to give the creamiest, tastiest result, which is why it's the most popular choice.
How is yogurt made?
The process is actually very simple. First, the milk is heated to a specific temperature - this stops it forming curds, which would leave you with a thin and watery yogurt. The milk is then cooled to a lower - but still warm - temperature and the 'culture' of bacteria (often called the 'starter') is added. 
The milk is then held at a consistent temperature for anywhere from 4 to 12 hours. It's during this time that the milk ferments and turns into yogurt!
How to make your own yogurt
You might be surprised to discover that you don't need any fancy equipment to make your own yogurt! All you need is a heavy pot with a lid, a candy thermometer, a gallon of mik and half a cup of unflavored 'live' yogurt. 'Live' simply means that it contains active cultures (which should be indicated on its packaging).
First, heat the milk to 200°F. Keep a close eye on it - milk boils over quickly!
Next, cool the milk to around 112°F.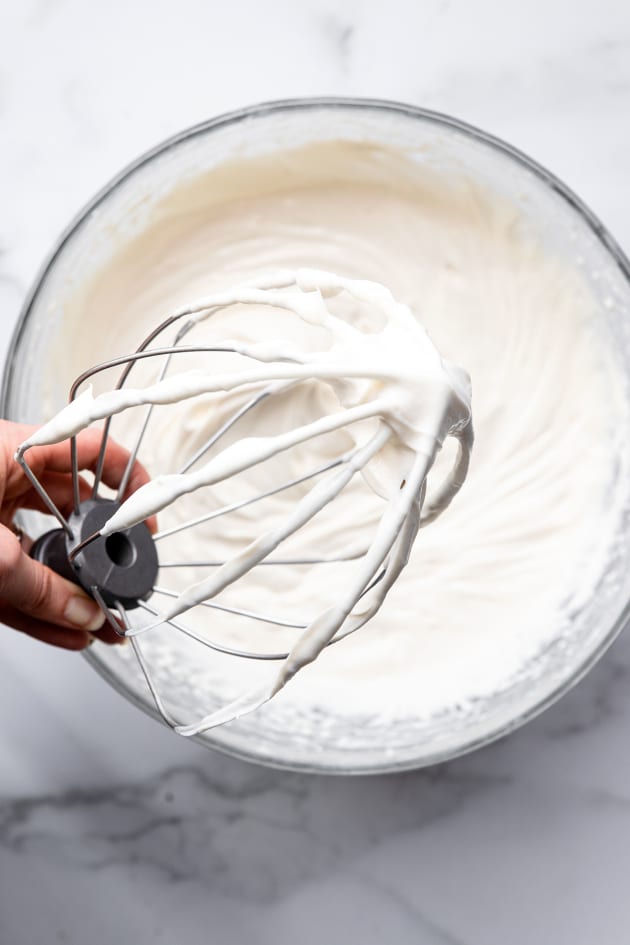 Then, mix a few tablespoons of the cooled milk with the yogurt. Stir the yogurt/milk mixture back into the milk until it is thoroughly combined. Put the lid on the pot.
Now you need to leave the milk to ferment - but the temperature must remain consistently warm. To achieve this, you can wrap the pot in thick towels, use a heating pad, or place it in a turned off oven with the light on. Leave undisturbed for 4 hours at the very least - better still, leave overnight.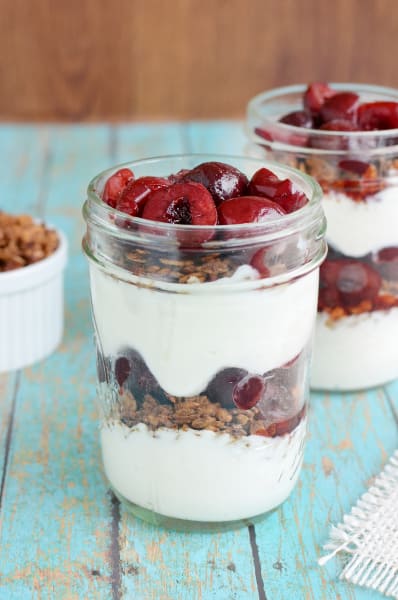 Once you remove the lid, your yogurt is ready. It may have liquid on top - this is the whey, which you can either remove or whisk into the yogurt. Then add the fruit of your choice or just a dash of honey!
Tip: For extra thick, Greek-style yogurt, strain your homemade yogurt through cheesecloth, or a sieve lined with good-quality kitchen towel.
Recipes using yogurt
Now you have a delicious batch of fresh yogurt, why not use it in one of these recipes?

Tags: Yogurt, Desserts