Substitute for Cream of Chicken Soup
Amber Bracegirdle | Bluebonnet Baker
Run out of cream of chicken soup, but need some in a recipe? Here's what to use instead and save yourself a trip to the store!
Imagine rushing around after a long day at work, trying to quickly prepare your family's favourite casserole - only to realise you've forgotten the key ingredient... cream of chicken soup! If you really don't feel like a trip to the store, is there a substitute for cream of chicken soup that will work just as well?
Fortunately, there is! 
Making your own cream of chicken soup to use as a substitute is actually much quicker and healthier than you might think.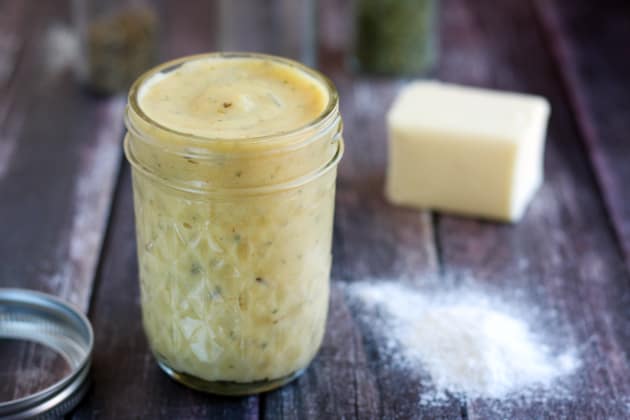 Even better, you are likely to have these ingredients in your kitchen already! This recipe can used as a direct swap for any recipe that calls for one can (10.5oz) of cream of chicken soup:
Phew, dinner saved!
Substitute for Cream of Chicken Soup
1/4 cup butter
1/4 cup all purpose flour
1/2 cup chicken broth
1/2 cup milk
1/4 tsp onion powder
1/4 tsp garlic granules or minced garlic clove
1/8 tsp celery salt 
1. Melt butter over medium heat in a small saucepan. Create a roux by adding the flour once the butter is bubbling and reduce the heat. Stir frequently until the roux is thick, about 2 minutes. 
2. Slowly whisk the chicken stock into the roux, ensuring any flour clumps are broken up. Add all of the other ingredients and cook for about 5 minutes, until thickened. 
NOTE: If you are using this homemade cream of chicken soup substitute in a slow cooker recipe, only add it at in the final 30 minutes of cooking.
Once you've tried this recipe, which is a much healthier alternative to store-bought canned cream of chicken soup, you are bound to want to use this in every future recipe that calls for it!
Luckily, you can make this in larger batches and freeze for use later. 
Before freezing, ensure that you allow the soup to cool down before separating into containers. Leave about one inch space between the soup and the top of the container to allow for expansion as it freezes.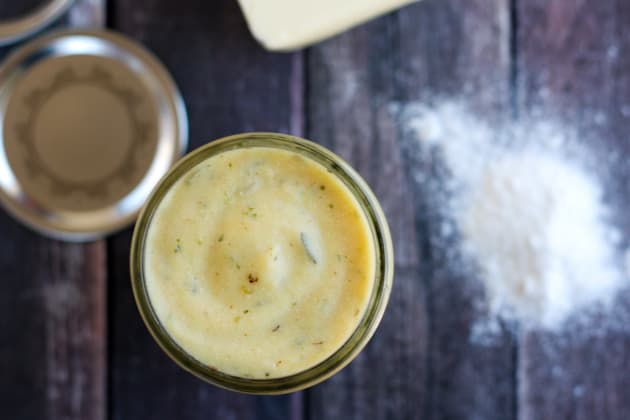 This soup can be frozen for up to three months.
To defrost, place the soup into the fridge to thaw for at least eight hours. You can then either reheat the soup by warming in a saucepan, or by heating in a microwave. Stir your soup well before using,
If you notice that it has separated at all, pour it into a blender and blend gently for 30 seconds. Alternatively, you can whisk it by hand. 
Need another option?
If you don't have the time or the ingredients for this recipe you can use sour cream instead. While it won't have as much of a chicken flavor, it will provide an equivalent texture and body to cream of chicken soup.

Many people make the assumption that chicken stock can be used as an alternative, but this is not the case. It lacks the creaminess and the body of the cream of chicken soup that your recipe will need. 

Tags: Soups, Chicken