How Do You Make A Grilled Cheese Sandwich?
The Editors at Food Fanatic | Food Fanatic
How Do You Make A Grilled Cheese Sandwich? We share our tips and suggest the very best cheeses for perfect results.
It's one of the most simple dishes you can make, but also one of the most delicious! A perfect grilled cheese sandwich is a little taste of heaven - warm, gooey, comforting and oh-so-satisfying!
It's also a forgiving dish! Where some recipes might call for the very finest ingredients for the best flavor, it seems you just can't go wrong with the components of a grilled cheese sandwich!
Put simply, buttery, toasted bread and just about any variety of easy-to-melt cheese make a killer combination that just tastes amazing. Period!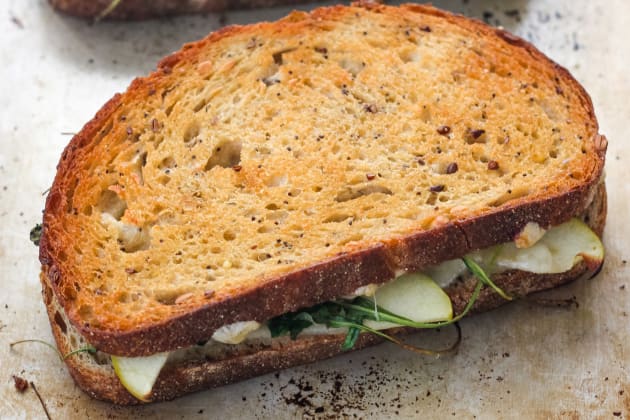 Which are the best cheeses for a grilled cheese sandwich?
The most important thing is that the cheese should melt easily  - Cheddar or American are ideal, but you can also use richly flavored brie, Gruyere or Swiss cheese. Mozzarella has the right texture but can be a little bland - we prefer it mixed with a more robust flavor.
If your favorite cheese is the kind that doesn't melt well (halloumi, for example, or
feta
), try mixing it with a 'meltier' cheese for a better result.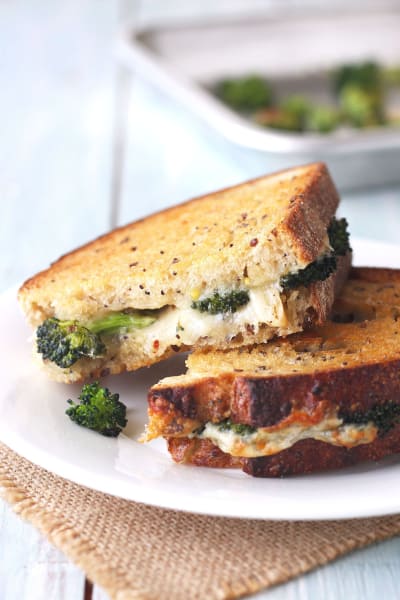 So How Do You Make A Grilled Cheese Sandwich?
First, assemble your ingredients - 2 slices of
bread
, a big handful of grated cheese and a tablespoon of butter.
There are two things to note here! 
Grated cheese melts faster than sliced cheese. This means that the cheese has melted by the time the toast is cooked, preventing you from burning the bread whilst trying to melt the cheese.
We've listed butter as an ingredient, not margarine or any kind of butter substitute. For a truly delicious grilled cheese sandwich, you NEED the rich flavor of real butter!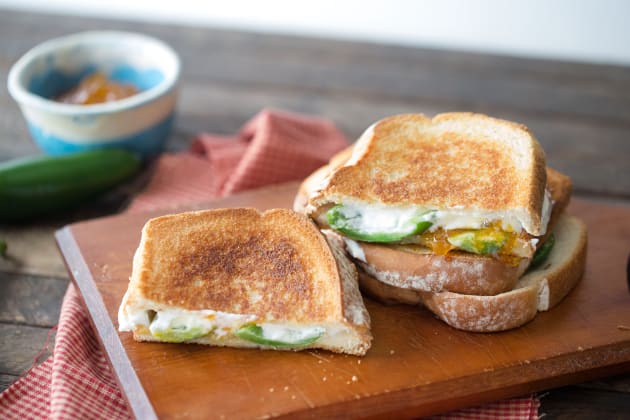 Now, get your equipment ready. You'll need a non-stick skillet and a large spatula or pair of tongs.
Next, spread both slices of bread with the butter. If you're in a cooler climate (or you forgot to take your butter out of the fridge), you might find it difficult to spread it without tearing the bread. In that case, melt it in the pan, then press the slices of bread one by one into the melted butter.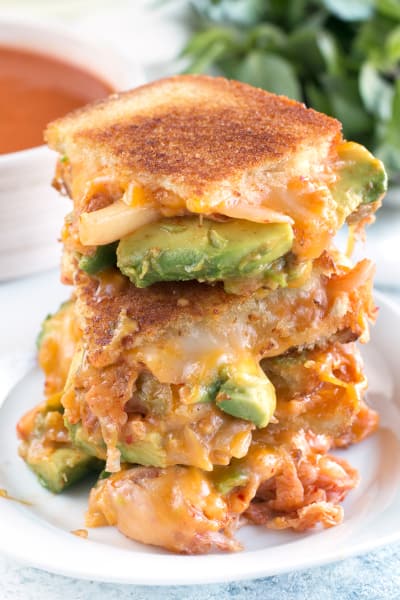 Take one bread slice and turn it butter side down, then top with the cheese. Place the slice - butter side down - into a hot skillet. 
Put the other slice of bread - butter side up - on top. Lower the heat and cover the pan (this helps the cheese to melt more quickly). Start checking the underside of the sandwich after about a minute and a half - you want it to achieve a nice, golden brown color.
When the bread is cooked to perfection, carefully turn the sandwich over. The second side will probably cook a lot more quickly, so keep a close eye on it.
If you love this grilled cheese recipe, why not try

Welsh rarebit

, a uniquely British variation!

Tags: How To Guides, Grilled Cheese, Grilled, Sandwiches, Cheese, Easy Lunches, Lunches