How Do You Make Salisbury Steak?
The Editors at Food Fanatic | Food Fanatic
How do you make Salisbury steak - the ultimate comfort food? Find out here!
There are few things as deliciously satisfying as tender, homemade Salisbury steak, served on a bed of
mashed potato
and smothered in rich gravy.
So you'll be pleased to hear that Salisbury steak is quick and easy to make, and we are going to show you how!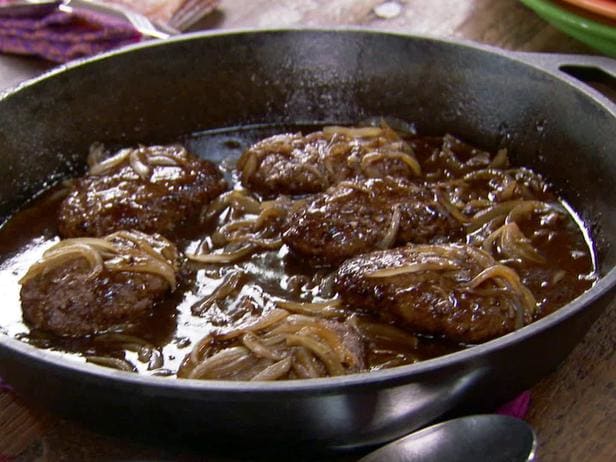 How to Make Salisbury Steak - the Basics
There are a few essential ingredients for making a true Salisbury steak - and there are lots of optional extras too!
The basic ingredients are
ground beef
a binder (usually egg and breadcrumbs)
seasonings
onion 
All you need to do is mix the ingredients together as thoroughly as you can - this will ensure the texture of your Salisbury steak is as close to 'real' steak as possible.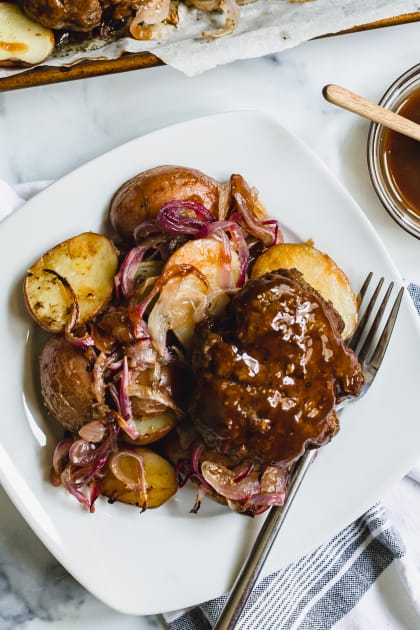 Once everything is nicely combined, divide it into patties - they should be about 3/4 inch thick and are usually oblong in shape.
Tip: For a lighter, more tender steak, use a ratio of 25% ground pork and 75% ground beef in your mixture. The higher fat content of the pork makes the steak slightly softer (and we think it tastes great too!). 
Optional ingredients: You can use whatever seasonings you prefer in your Salisbury steak, in addition to the basic salt and pepper.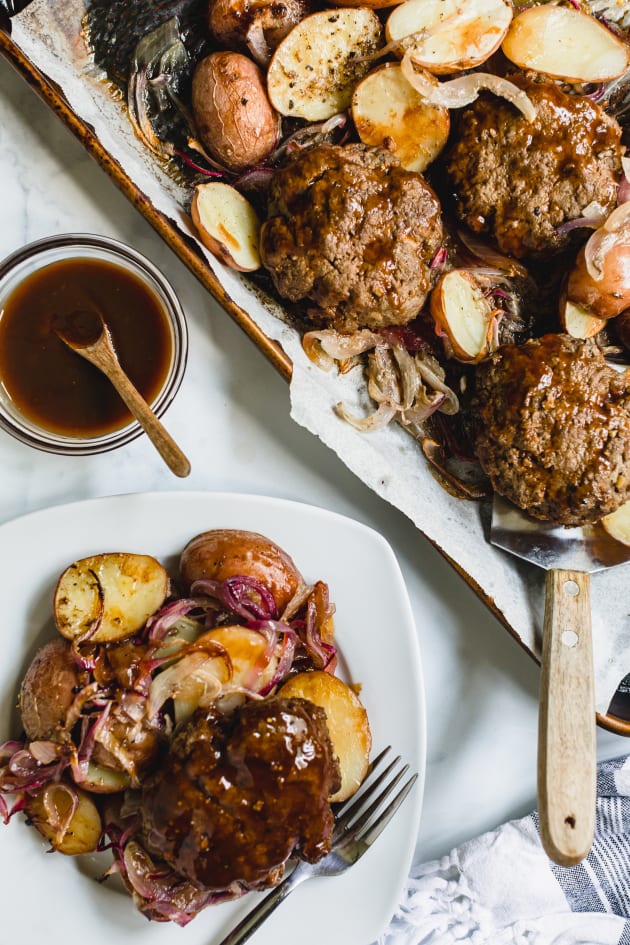 You can also try adding a dash of tomato ketchup or tomato paste to the mixture. We prefer ketchup - it adds a nice, sweet flavor to the dish (like a traditional meatloaf). 
How to Bake Salisbury Steak
Baked Salisbury steak is just as yummy as fried. A real time-saver is to add your vegetables to the cooking pan, then cover the dish and bake at 350 degrees for about 30 to 35 minutes. The vegetables should be tender and the meat should be cooked all the way through (with no pink in the middle).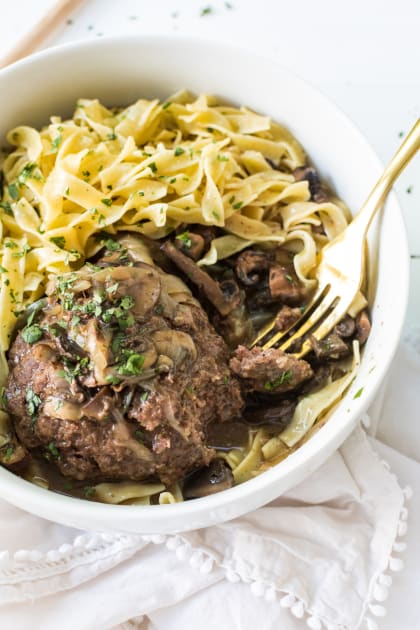 How to Cook Salisbury Steak in the Skillet
Start with the heat up high - this will put a lovely sear on the meat and give the edges a nice, crispy texture. Once you've achieved the sear, lower the heat and continue cooking. This will make sure that the patty is cooked all the way through to the center, without burning the outside.
Once the patties are cooked, it's time to make the gravy! 
Remove the patties from the pan and set aside, keeping them warm. In the same pan, melt a little butter and add sliced onions. For a richer flavor, throw some sliced mushrooms in there too!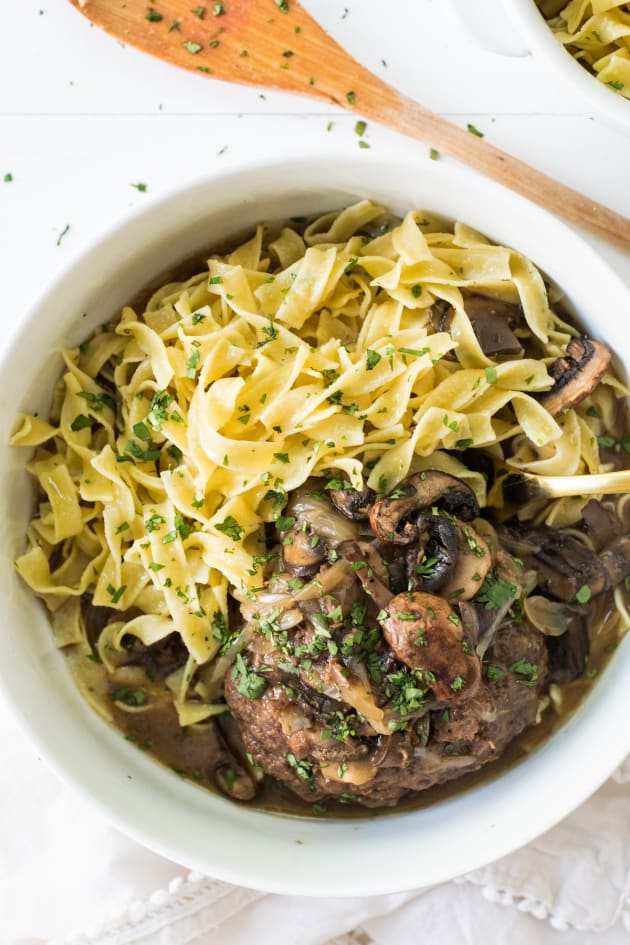 Saute for a few minutes, then sprinkle the vegetables with flour and keep on cooking. Finally, slowly stir in a mixture of milk and beef bouillon (maybe with a dash of Worcestershire sauce for an extra boost of flavor). 
Keep stirring as the mixture heats up and starts to thicken (don't stop stirring or it will get lumpy!). 
Once the sauce is thick and heated through, your Salisbury steak in its delicious sauce is ready to serve. Enjoy!
Looking for a way to cook Salisbury steak with less 'hands-on' cooking time?

Then try this

slow-cooker recipe

- you'll be amazed by how good slow-cooked Salisbury steaks can actually taste!

Tags: How To Guides, Steak, Easy Dinners, Dinners, Baked, Fried