Shrimp Avocado Toast
Meghan Bassett | Cake 'n Knife
Shrimp Avocado Toast is a crispy, savory, umami-filled dish that is ideal for a snack or lunch on the go! It's simple enough to make and you'll be surprised at just how flavorful it is.
First off, I know that shrimp avocado toast is kind of a strange concept to some of you out there. The idea of having shrimp on toast, especially if you haven't seen a picture of what it looks like, is probably a little strange.
Honestly, when I first ate shrimp toast, I half expected to see little shrimp just lined up on a piece of toast. Instead it was this golden brown, warm and toasted, served up to me at a little dim sum joint I found here in Denver.
Of course, I just recently moved far away from this oh-so spectacular dim sum place and I am starting to have withdrawal issues. It's particularly tragic because I only discovered the place about a month or two before I moved to another area of Denver….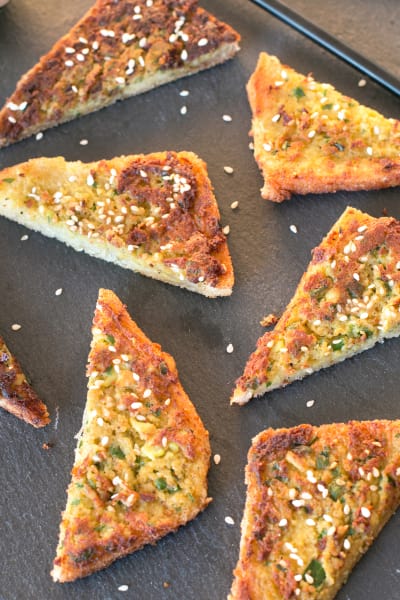 But I digress.
After that, I absolutely had to figure out how to make this magical little toast myself. Turns out, it's ridiculously easy as long as you have a blender or a food processor.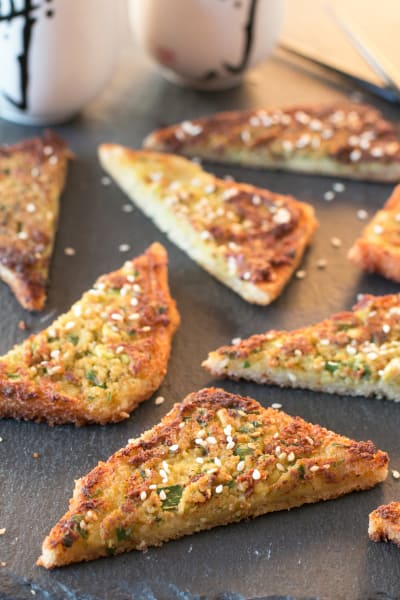 Shrimp toast almost started to rival avocado toast in my mind so I thought, why not try to throw them both together to make the best snack/lunch ever?
Avocado and shrimp already go together so well, and when they are piled on toast with lots of butter, it's a savory explosion of deliciousness.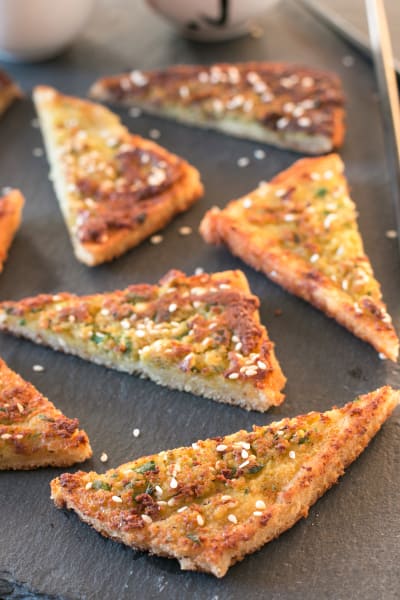 This is one of those snacks that you really don't have to feel too guilty about because both shrimp and avocado won't do to much damage to that lil' ol' waistline… Of course, the butter doesn't help, but if you choose some toast that's lighter in calories, it all evens out.
Perfect for sticking to that New Year's resolution of eating healthier, right?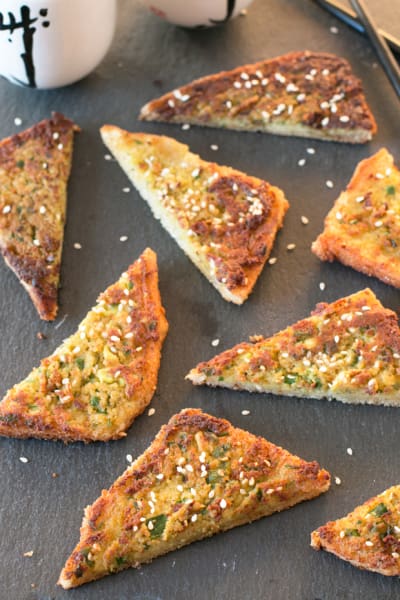 Ingredients
1/2 medium Shrimp, Shelled and deveined
1 Egg
5 tablespoons Unsalted Butter, Cold and cubed
1 teaspoon Sriracha Chili Sauce
1 1/2 teaspoons Salt
1/4 teaspoon Black Pepper
1/2 Avocado, Peeled, pitted and diced
1/2 cup Chopped Scallions
8 slices White Sandwich Bread, Crusts removed, day-old is best
1/4 cup Olive Oil
For Garnish :
Chopped Scallions
Sesame Seeds
Directions
In the bowl of a food processor, puree shrimp with egg. Add butter, Sriracha, salt, black pepper and avocado. Pulse until the butter has been chopped into small pieces. Stir in chopped scallions.
Spread each of the slices of bread with shrimp avocado puree. Sprinkle with sesame seeds.
In a medium skillet, over medium-high heat, heat olive oil.
Once the oil it hot, cook bread slices mousse-side down, for approximately 2 minutes or until golden brown.
Flip the toast and brown the other side for approximately 1 minute.
Remove the bread and cut into quarters.
Sprinkle with more scallions.
Serve.
Recommended
Tags: Avocados, Shrimp, Seafood, Fried, Easy, Appetizers, Snacks, Party Food, Asian, Spicy