You Can Now Make Deep-Fried Twinkes at Home
Matt R. Updated
Deep-fried twinkies are now a thing. You can actually make these treats at home.
You no longer need to wait for your state fair to come around in order to chow down on a deep-fried twinkie.
Hostess Brands, the creator of such classic treats as Ho Hos, is launching packaged "Deep Fried Twinkies," an item is now for sale at various Wal-marts around the country.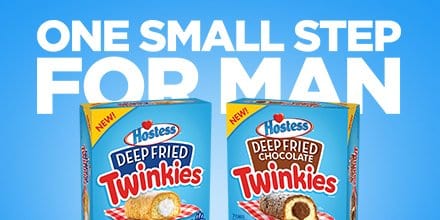 The cream-filled snack is available in vanilla or chocolate and is the result of a year-long collaboration between Hostess and Wal-Mart, as both companies look to spike food sales with innovative products.
Battered and partially fried before being frozen, these Twinkies can be made in a oven, toaster oven or frying pan.
They cost $4.76 for a box of seven.
It has a "retro cool factor," says Ellen Copaken, Hostess' vice president of marketing. "It plays into the comfort food trend. And it's fun."
It also may kill you in a matter of minutes, but hey!
We kid, of course, but we do hope people eat these treats in moderation.
As for other ways you can eat a Twinkie? Here you go...
Ingredients
1 box Pound Cake Mix, 16 ounces
2/3 cup Water
4 Egg Whites
6 tablespoons Butter
2 cups Confectioners Sugar
3/4 cup Marshmallow Fluff
2 tablespoons Milk
Directions
Preheat the oven to 325°F. Spray brownie pop molds or a mini cupcake tray with cooking spray and set aside.
Combine the pound cake mix and water in a bowl. Mix on medium speed with a standing or hand mixer for two minutes until well blended.
In a separate bowl, beat the egg whites on high speed until stiff peaks form. Fold the egg whites into the cake mixture and stir on low until well blended.
Fill the cavities of the brownie molds and/or cupcake tray two-thirds full with batter. Bake for 12 to 15 minutes, or until a toothpick inserted comes out clean and the top springs back when pressed. Let the cakes cool.
Combine the butter, confectioner's sugar, marshmallow fluff and milk until well blended. Fit a disposable decorating bag with a size 10 tip. Fill the bag with the icing and close tightly with a rubber band.
Insert the tip into the bottom of a cake and squeeze frosting into the cake until it begins to ooze back out. If desired, scoop out some cake first with a toothpick to give the filling more room. 
Recommended
Planning a dinner party and need some inspiration?
How about looking for a new slow cooker dinner idea?
We've got you covered in our ever-growing Facebook group! If you're not a member yet, why not?!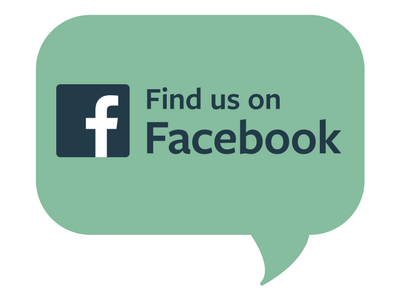 We're chatting cooking techniques, dessert ideas, and everything in between. If you're already a member, invite your friends to join us too!

Tags: Desserts