PETA Names Sexiest Vegan Stars of 2016
Matt R.

And the sexiest vegan celebrities of 2016 are... ? Find out the answer and react to the selections now!
Two new stars have joined a list that includes Miley Cyrus, Carrie Underwood, Andre 3000 and Tobey Maguire.
On what list do these seemingly random singers, rappers and actors fall?
Those who been honored with PETA's "Sexiest Vegan/Vegetarian Celebrity" title.
Courtesy of Us Weekly, we can now confirm that Liam Hemsworth and Jhené Aiko have been named this year's recipients of the aforementioned title.
Hemsworth switched to veganism in 2015 after he learned about the mistreatment of animals, telling Men's Fitness around that time:
"The more I was aware of, the harder and harder it was to do."
But it's not just an ethical issue for The Hunger Games franchise star.
Early last year, prior to Hemsworth changing his diet, a nutritionist told him to consume a lot of red meat because it was supposed to be good for his blood type.
He followed that advice... and subsequently felt terrible.
Woody Harrelson, who has been Vegan for decades, convinced his co-star to follow his diet… and the rest is healthy history.
"There are no negatives to eating like this," Hemsworth told the magazine in October. "I feel nothing but positive, mentally and physically. I love it."
Aiko, meanwhile, is a singer-songwriter who told Into the Gloss late last year:
"Changing my diet like that made me feel like I had so much energy. But it's a lot of work to live like that...
"My goal is to totally be completely vegan and only use vegan products, but I'm human and I have to work on it daily."
Along with the celebrities listed above, previous winners include Ellen Page, Kristen Bell, Jared Leto, Jessica Chastain and Russell Brand.
Ingredients
1/2 cup Vegan Butter, Cold
1/2 cup Shortening, Preferably red palm
3 cups Powdered Sugar
1/2 cup Unsweetened Cocoa Powder
1 teaspoon Pure Vanilla Extract
2-3 tablespoons Unsweetened Coconut Milk, Or more for a thinner frosting
Directions
Add the vegan butter and shortening to a bowl of a stand mixer fitted with the paddle attachment. Beat on medium speed for 30 seconds to 1 minute, until combined. Scrape down the bowl as necessary.
Add the powdered sugar and cocoa powder and mix on low speed.
Add the vanilla extract and coconut milk and continue to mix on low speed until the sugar is incorporated into the butter/sugar mixture.
Scrape down the bowl and then turn the mixer to medium speed and beat for about 30 seconds to 1 minute until the frosting is fluffy. (Add additional milk if you want a thinner consistency.)
Frost cake/cupcakes immediately. Frosting can be refrigerated and brought to room temperature until ready to use. 
Recommended
Are you tired of the dinner routine?
Stuck in a rut or looking for fun new recipes to try?
Our Facebook Group is growing every day! If you haven't joined yet, we invite you to come check it out and join the fun.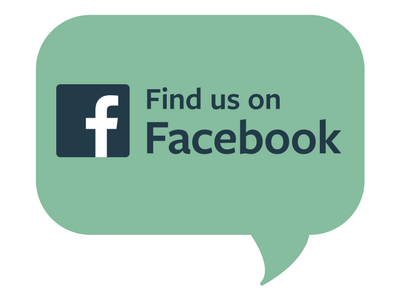 You can ask for recipe ideas, talk about cooking techniques, or get help figuring out the right new pan set for you. If you've already joined, invite a friend along!

Tags: Vegan