Nathan's Hot Dog Eating Contest: And the Winner Is...
Matt R. Updated
The 2016 Nathan's Hot Dog Eating Contest is in the books. Who came out on top? Find out now!
Jaws chomped down on the competition once again this year.
After being stunned by Matt "The Megatoad" Stonie at the 2015 Nathan's Hot Dog Eating Contest, Joey Chestnut didn't just reclaim the Mustard Yellow International Belt at Coney Island this afternoon.
He did so in record-setting fashion.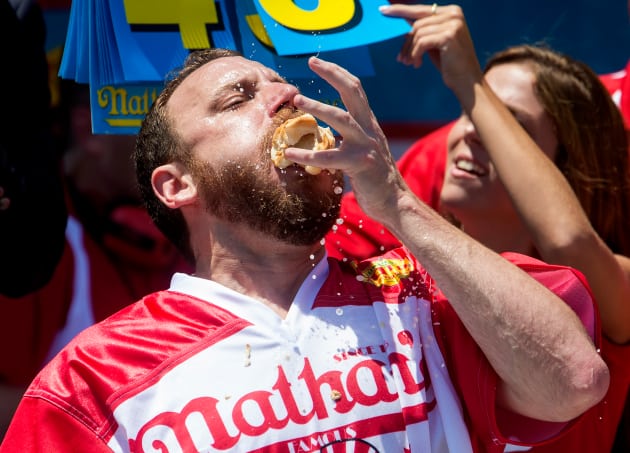 Chestnut ate 70 hot dogs during the 10-minute competition, easily defeating Stonie and his 53 hot dog finish.
The third place finisher only ate 41 hot dogs in this time span.
The 70 hot dogs and buns devoursed by Chestnut were the most ever eaten at the competition.
In 2013, the man known as "Jaws" set a world record by eating 69 hot dogs and buns in 10 minutes.
Contest officials say Chestnut also set a record last month when he ate 73 1/2 hot dogs and buns during a qualifying event, meaning this technically was not a world record.
"Last year was rough," Chestnut told the crowd, holding his mustard-colored belt aloft and adding:
"This year was the best ever."
Stonie, who actually hails from the same California city (San Jose) as Chestnut, said there were "no excuses" for his loss.
He said Chestnut did an amazing job.
We'd have to concur. And amazing job and a nauseating one as well.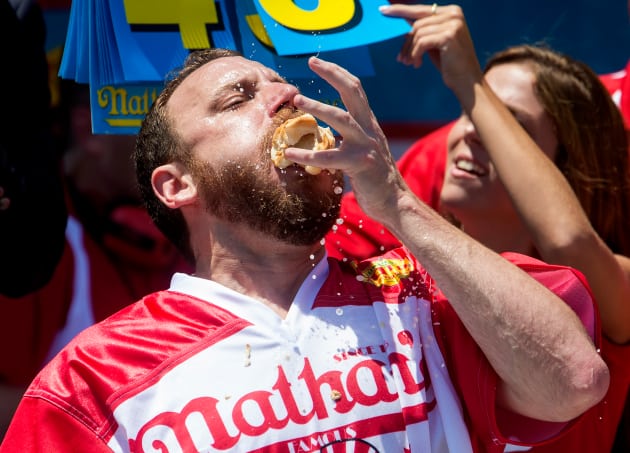 The men's contest took place about an hour after the women competed, with defending champion Miki Sudo capturing first place.
The Las Vegas woman scarfed down 38 1/2 hot dogs and buns in 10 minutes to earn the championship title for the third straight year.
Both she and Chestnut leave with $10,000 each.
Watch Chestnut eat each and every one of his hot dogs here: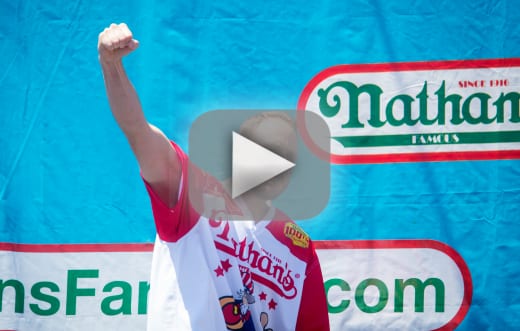 Are you tired of the dinner routine?
Stuck in a rut or looking for fun new recipes to try?
Our Facebook Group is growing every day! If you haven't joined yet, we invite you to come check it out and join the fun.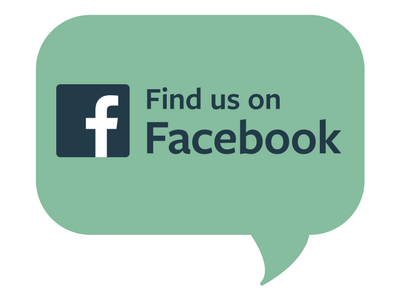 You can ask for recipe ideas, talk about cooking techniques, or get help figuring out the right new pan set for you. If you've already joined, invite a friend along!

Tags: News