Butter: Could It Actually Be Good For You?!?
Matt R.

A new study suggests that butter is not as unhealthy as we've been previously led to believe. It might even be good for you!
I Can't Believe It's Not Butter?
More like: I Can't Believe This Amazing News About Butter May Be True!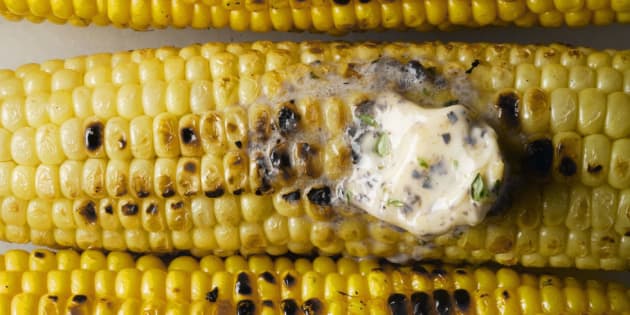 For years, of course, we've been led to believe that this condiment should only be eaten in small doses… if eaten at all.
An endless array of butter replacement have taken over the market, appealing to those seeking only healthy recipes.
However, a new study published by PLOS could NOT actually connect butter consumption to cardiovascular disease, the number one cause of death in the United States.
As first reported and explained by Gizmodo, health guidelines -  many of which have been around since the 1970s and may be out of date - have warned consumers for years about the dangers of eating food high in saturated fats.
Why?
Because they supposedly contributed to heart problems and other long-term issues.
More and more, however, scientists are learning that saturated fats aren't necessarily as bad for you as initially reported.
Ingredients
1 cup Butter
1 cup Granulated Sugar
1 cup Brown Sugar
3 Eggs
1 teaspoon Pure Vanilla Extract
3 cups All-Purpose Flour
3 teaspoons Baking Powder
2 teaspoons Cinnamon
1 teaspoon Nutmeg
1/2 teaspoon Salt
2 cups Milk
2 cups Mashed Banana, About 4 or 5 medium bananas, mashed
For the Crumbly Topping:
1/2 cup Butter, Cold
1/2 cup Brown Sugar
1 1/2 cups All-Purpose Flour
1 teaspoon Cinnamon
1/2 teaspoon Salt
Directions
Preheat oven to 350°F.
Put the butter in a small saucepan and melt it over medium high heat. Once the butter has melted it will snap and crackle as the water cooks out. When it starts to smell nutty and fragrant and turns just slightly amber, remove it from the heat. It will continue to brown a little bit in the pan.
Place the browned butter in a large mixing bowl. Remember to scrape the browned bits! That's the good stuff. Add the sugars and mix until combined. Then add in the eggs one at a time, mixing well between each addition. Stir in the vanilla.
In another bowl, whisk together the flour, baking powder, cinnamon, nutmeg, and salt. Add the flour mixture to the butter and sugar in thirds, alternating with the milk, starting and ending with the flour.
Stir in the mashed bananas and scrape the cake batter into a prepared 9x13 pan.
Make the crumbly topping by cutting the 1/2 cup butter into the brown sugar, flour, cinnamon, and salt. I like to use a box grater to reduce the butter into small bits and then I mix it all with my fingers until coarse crumbs are formed.
Spread the crumb topping over the cake batter in the pan. Bake for 60 minutes. Be sure to check for doneness by inserting a pick into the center of the cake.
Let the cake cool slightly before slicing and serving.
Recommended
The latest analysis, which included a swath of 636,151 people across 15 countries, showed no association between the consumption of butter and cardiovascular disease.
What did researchers find out?
That butter could be linked to a decrease in a person's chance of developing diabetes. Each daily tablespoon of butter was linked to a four percent lower risk of diabetes.
It's important to note, though, that for each tablespoon of butter eaten each day, those in charge of the study observed a one percent increase in all-cause mortality risk; that is, death from ANYthing.
The researchers think this connection is due to other factors; people who eat butter, for instance, tend to have generally worse diets and lifestyles.
What does this all mean?
Don't go out and eat a bowl full of butter. This still is not a health food.
But don't feel badly about using a little bit of the real thing on your corn or toast or bagel, either.
Everything is moderation, readers.
Ingredients
8 Belgian Waffles
4 teaspoons Butter
4 tablespoons Apple Butter
6 ounces Fontina Cheese
8 slices Cooked Bacon
Directions
Heat a grill pan over medium heat. Butter ½ teaspoon on one side of each waffle.
Place buttered side down onto hot grill pan. Place a tablespoon of apple butter onto each waffle, layer bacon over butter and then top with cheese slices (about 3 slivers).
Next place remaining waffle and butter the tops.
Cook sandwiches for about 4 minutes per side or until toasted and cheese has melted.
Serve immediately.
Recommended
Are you tired of the dinner routine?
Stuck in a rut or looking for fun new recipes to try?
Our Facebook Group is growing every day! If you haven't joined yet, we invite you to come check it out and join the fun.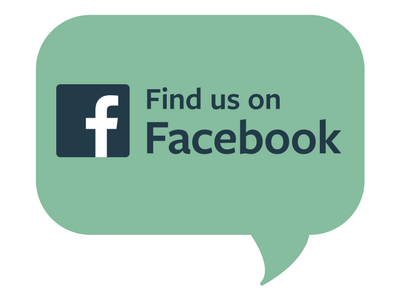 You can ask for recipe ideas, talk about cooking techniques, or get help figuring out the right new pan set for you. If you've already joined, invite a friend along!

Tags: News