Bourbon Burger Bagel is the Scariest Fast Food Creation Yet
Matt R.

What the heck is a bourbon burger bagel? We're about to tell you, but consider yourself warned: this is scary stuff.
We're not entirely sure what's going on in the following couple of photos.
But we're excited about.
Possibly. We think.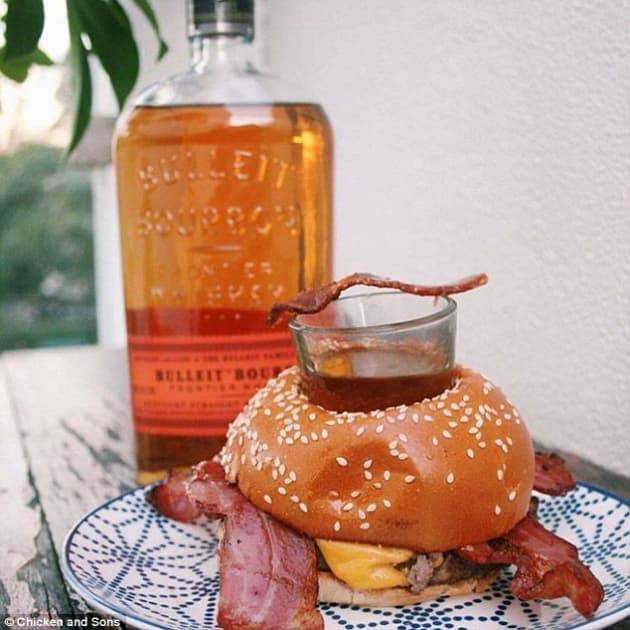 Conjured up by the (evil?) geniuses at Chicken & Sons in Australia, this crazy fast food item is a mixture of bourbon...bacon... cheese... bagel... and burger.
This is called a Bourbon Burgel and it sells for $22.
The menu item includes Angus beef with American cheese, pickles, "special sauce," bourbon-glazed bacon strips, jalapeños and house-made bourbon barbecue sauce.
This combination of goodness is layered between a sesame bagel, as opposed to a traditional burger bun.
Moreover, there's a side of beer-battered fries, extra bourbon-glazed bacon and - naturally - a shot of Bulleit bourbon on top.
That's some pretty good bourbon!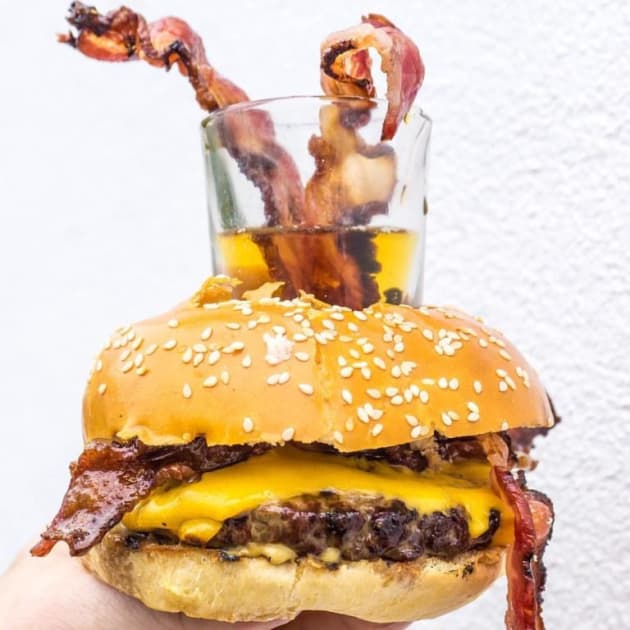 The sandwich (can we call it that?) is only available for two nights at the Australian restaurant for a limited window from 5 p.m. to 9:30 p.m.

But we're guessing that window will open wider if consumers take to this creation.

We hate to say it and encourage even more fast food nuttiness, but...

... we sort of want to try this. Don't you?

Tags: Alcohol, Burgers