Eat, Love, Sandals
Amber Bracegirdle | Bluebonnet Baker

Sometimes you get to do really fun stuff because of your job. Eat, Love, Sandals was one of those things for us.
When you leave your corporate job for a life in food blogging and website running, you kind of expect business trips to go out the window. Well, unless you're Eric, Food Fanatic's co-founder.
That dude is always on a plane. When I left my big software job that had me in seven states in five weeks, I was really happy not to travel so much.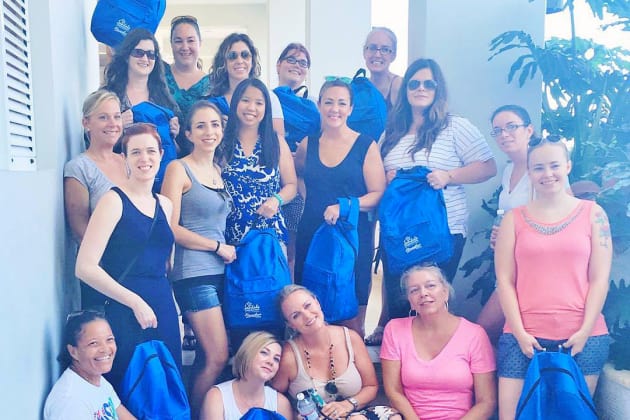 But then the opportunity to attend a blogging retreat organized by Kristan and Jamie came up. And Eric and I jumped for joy at the chance.
Four days with some of my favorite people on the planet, that I never get to see in person? SO. IN.
But there was so much more to this blogging retreat. For a start, I got to travel there with Megan and Stephie, who made the long journey so much better.
Especially when my luggage did not appear once we landed in Jamaica. I would probably have lost my mind if not for those two.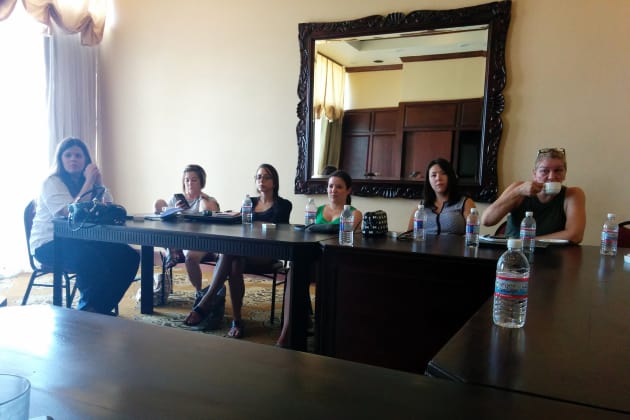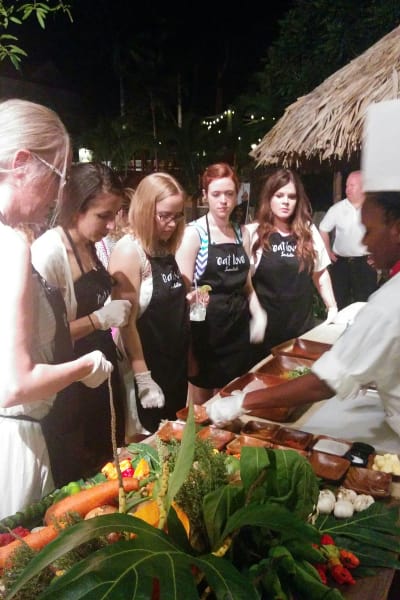 Eat, Love, Sandals. was billed as a retreat where we could learn from each other – each person going is known for their expertise in some area of blogging. For Eric and I, that is SEO and advertising.
In addition to Food Fanatic, he runs three other highly successful entertainment sites. If anyone knows how to make traffic grow, it's that guy.
For four days and three nights, we ate, we drank, we laughed, we learned. One of the most important things to come out of conferences like this are the experiences that you have with each other – it creates bonds that never would exist otherwise.
We were in the most beautiful resort, Sandals Ochi. Everywhere you looked was lush and green.
If ever a place defined the word "verdant", this is it. Each villa has just four rooms, each with its own balcony.
And each villa has its own private pool. There are also a couple of main pools, with bars available.
Shout out to Shaina for having a drink with me in the main pool, when I FINALLY got my bathing suit.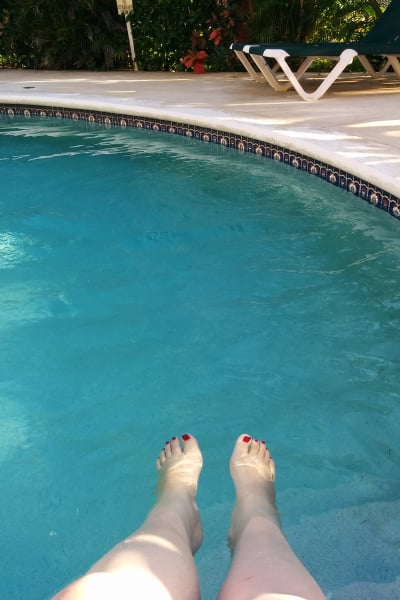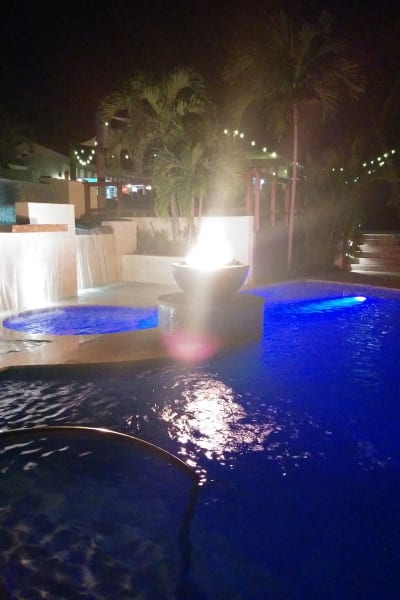 One of my favorite places on the whole resort was their very own speak easy, The Rabbit Hole. We went there on the last night, and heard one heck of a singer.
I'm so sad I didn't realize it was there sooner, I'd have been in for a night cap every night before bed. It is stunningly decorated.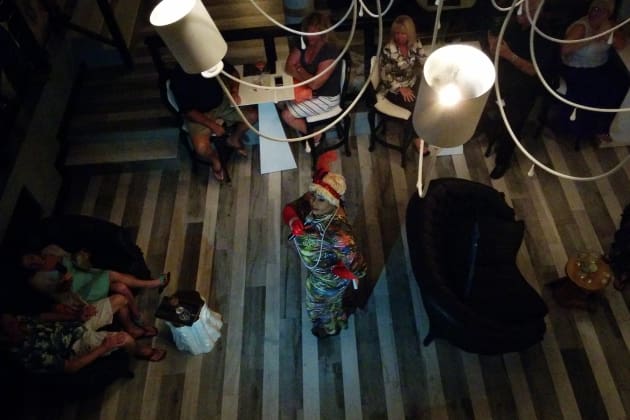 While so much about this trip was about growing as bloggers, one part of the trip really helped me grow as a person too. It was not lost on any of us that we were staying at an all-inclusive resort in what is truthfully a very poor country.
Sandals provides a way for their guests to give back to the beautiful country hosting them through the Sandals Foundation, and we were all eager to take part. 
We got the chance to visit the Seville Golden Preschool in Jamaica. So many tiny babies, some the same size as my Evan, though I think the ages of the children are supposed to be three to five.
Each of us took school supplies to Jamaica, specifically for distributing to the children. Thanks to Lyndsay, the always cheerful, always lovely organizer of so much of the Sandals Foundation's outreach in Jamaica, we sorted and organized those school supplies to make them stretch beyond the Seville Golden Preschool, all the way to some of the local high schools.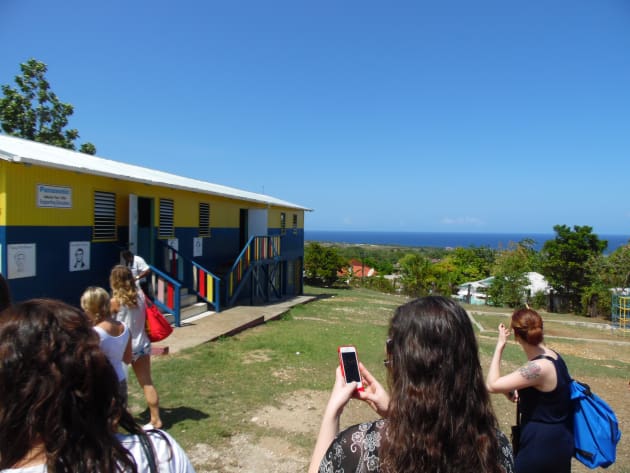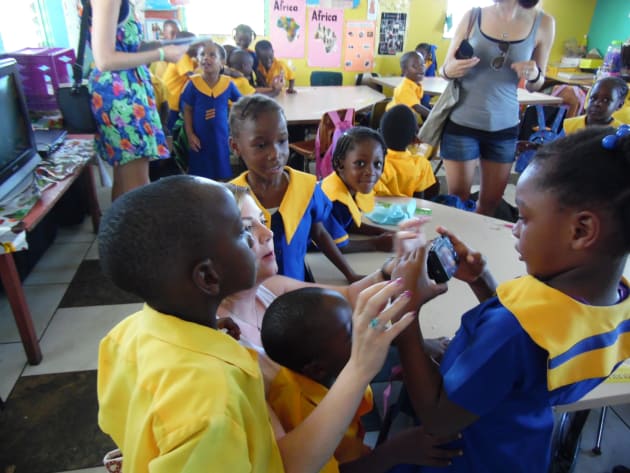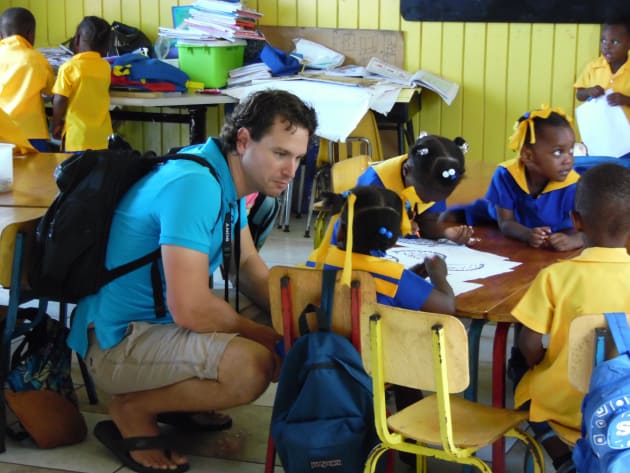 The children sang songs, played games with us, and let us help them color. It made me miss my boy, but also so grateful for the time with these sweet babies.
It doesn't matter where you are, babies can always use an extra hug. We got SO many hugs that day.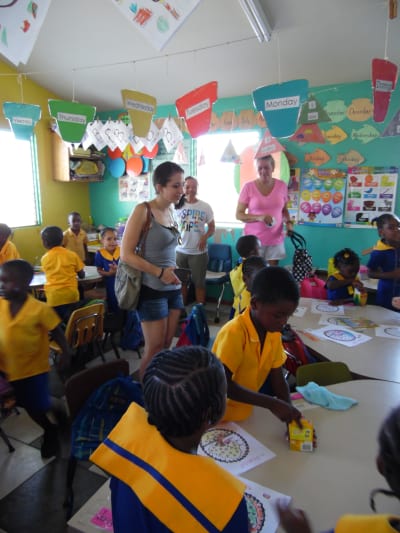 If you'd like to make a donation to the Sandals Foundation, please do so. Every dollar goes to buying supplies, uniforms, and providing activities for children wherever you find Sandals resorts.
I've posted before about Joan, who became an instant friend on this trip, as evidenced by the myriad of photos I have from the trip, all of Joan!
She was a bright ray of sunshine in an already sunny place – eager to learn, eager to offer up her own knowledge. Anyone who met her would tell you, to know Joan is to love her.
She passed away just a few short weeks after this trip, before the month of October had even ended. And I know the blogging community's collective heart broke.
So I wanted to share all the sweet memories I caught on camera of that gregarious lady.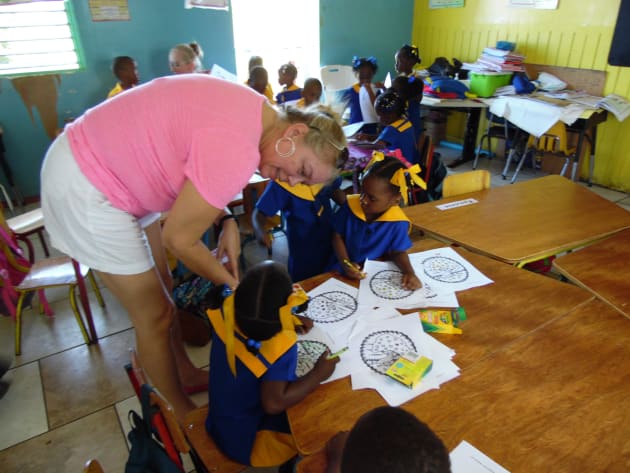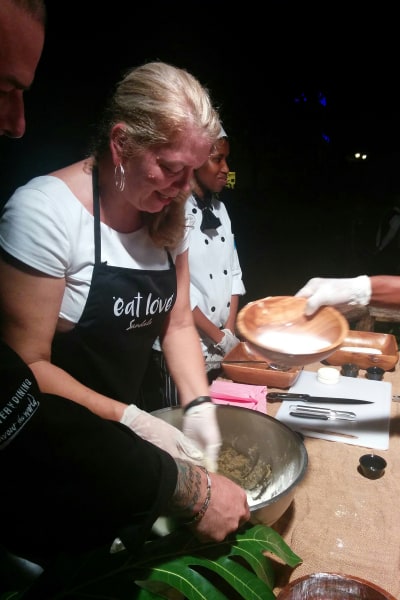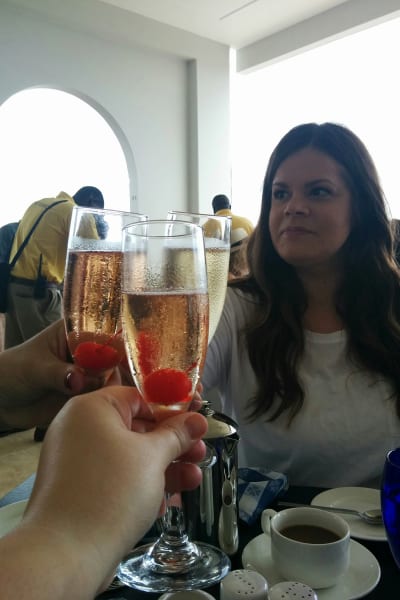 That's Joan's glass on the left, there. Having breakfast with her and Jamie was a highlight for me. We laughed a LOT.
A very huge thank you to Jamie and Kristan for organizing our trip, and to the sponsors, who provided us with all sorts of goodies before our trip that we could use before and after. Kendra Scott, Graze, Tieks, SugarWish, Heirloomed, New West Knife Works, It! Cosmetics, Nielsen-Massey, Sweets and Treats Boutique, Minted, Fiestaware, ProFlowers, Inkspot Workshop and Partners Crackers were all extremely generous, and very kind.  
Are you tired of the dinner routine?
Stuck in a rut or looking for fun new recipes to try?
Our Facebook Group is growing every day! If you haven't joined yet, we invite you to come check it out and join the fun.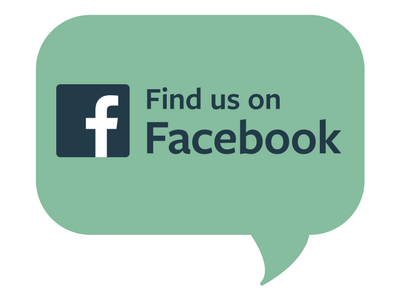 You can ask for recipe ideas, talk about cooking techniques, or get help figuring out the right new pan set for you. If you've already joined, invite a friend along!

Tags: Conferences