Silpat Perfect Pretzel Baking Sheet Review
Emily Caruso | Jelly Toast

The Silpat Perfect Pretzel Baking Sheet will ensure you have perfect pretzels, every time! Top them with chocolate, cheese, salt or seeds - it doesn't matter, because clean up is a breeze!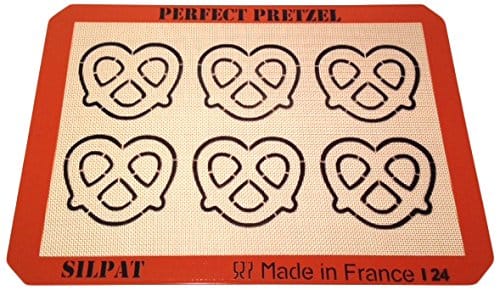 The Silpat® Perfect Pretzel Mat is part of the Silpat® Perfect Collection. The mat itself is a thick, durable non-stick mat that works in any type of oven. They are made to perfectly fit on a half-sheet baking pan and can be used in both sweet and savory baking applications.
The Perfect Pretzel Mat takes the traditional Silpat® and includes guidelines for forming and baking the perfect baked, soft pretzels. Each mat has spaces for 6 large pretzels that make it easy to form the shape as well as space the pretzels apart from one another to create the perfect baking environment. Your pretzels will not stick to each other or your pan when using this mat. The Silpat® mat distributes heat evenly across the pan making all of your baked goods perfectly golden brown, whether you are baking sweet or savory pretzels.
The base of this Perfect Pretzel mat is a standard Silpat® mat so you can use it for more than just baking pretzels. Any baking or roasting that is done in your kitchen can be done on this Perfect Pretzel mat.
Clean up is easy do to the superior non-stick qualities of the Silpat®. Simply wipe off with a damp sponge and rinse with clean water when you are finished using the mat. Having several of these mats in your kitchen will make holiday baking and cooking a breeze. They replace the need for parchment paper or non-stick spray which will save you money and be easy on the planet.
Pros:
Even baking in ovens up to 480°F
Can be used in sweet and savory cooking
Pretzel guidelines help form the perfect shaped pretzel as well as space them evenly on the pan to ensure proper baking.
Simple to clean
Saves money by replacing the need for parchment paper and non-stick spray
Protects sheet pans from sticky foods
Perfect Pretzel mats pull double duty and can be used not only for pretzels, but for any baking application.
Cons
Can be tricky to find a good position to air dry mats after cleaning
Are you tired of the dinner routine?
Stuck in a rut or looking for fun new recipes to try?
Our Facebook Group is growing every day! If you haven't joined yet, we invite you to come check it out and join the fun.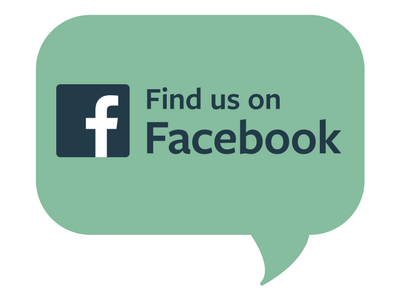 You can ask for recipe ideas, talk about cooking techniques, or get help figuring out the right new pan set for you. If you've already joined, invite a friend along!

Tags: Silpat, Product Reviews, Pretzels, Baking