Weekly Meal Plan: Slow Cooker Suppers
Christina Lane | Dessert for Two

Slow cooker suppers you can enjoy throughout a busy week. Set it and forget it, friends, because we've got a whole week's worth of ways to get dinner done!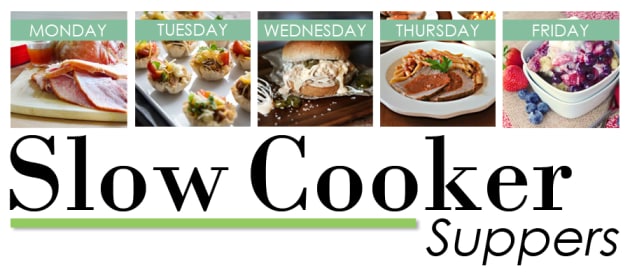 Finally, the cooler weather has arrived, and suddenly, it seems more than justified to eat warm, hearty comfort food that sticks to your ribs. I love to pull my slow cooker out this time of year and use it any chance I get. The days are getting shorter, meaning I have less time to get dinner on the table. If I remember to start the slow cooker in the morning, it solves my problems! I do use my slow cooker in the summer for easy shredded meat, but it just doesn't compare to the delicious stews and hearty meat dishes I concoct in the cooler months.
Sunday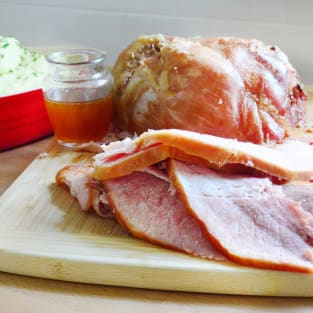 First, on Sunday, make yourself a nice Sunday ham. If this tradition is foreign to you, you're probably not from the South. Go ahead and practice saying 'y'all' while you make it. When it's ready say 'y'all come ahead an' eat, the ham's done!' The leftovers are great in sandwiches all week. Or, dice and freeze it for adding to soups and omelets later on.
Monday
15 Servings
15 Ingredients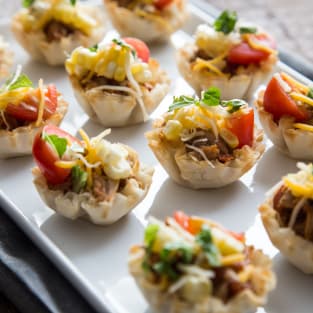 Monday night calls for something to put a pep in your step. These spicy crockpot chicken taco bites are just the thing!
Tuesday
6 Servings
14 Ingredients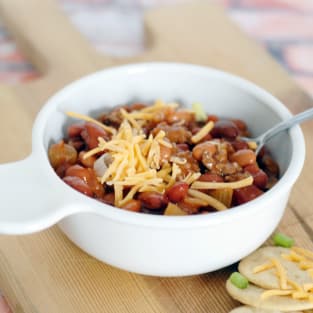 If Tuesday night hits you hard, it's nothing a comforting bowl of Wendy's copycat chili can't solve. This recipe uses pre-cooked ground beef from your freezer. If you have that on hand, you're almost done making this dish. Everything else is dump and set! 
Wednesday
12 Servings
14 Ingredients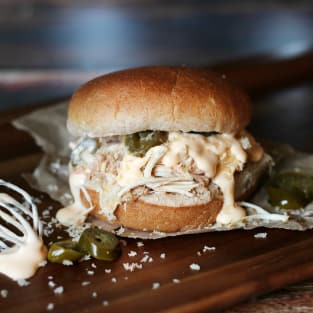 This recipe for Jalapeño Popper Shredded Chicken sandwiches is something I would pull out my slow cooker in the summer for. I can't get enough of this recipe. It's spicy, creamy, and comforting. If you haven't made this yet, you really should on Wednesday. 
Thursday
8 Servings
11 Ingredients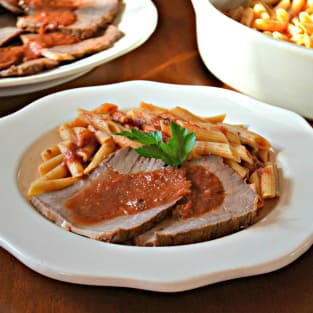 We've almost made it through the week. On Thursday night, we can practically put ourselves in Friday mode and relax a bit. Let's enjoy an Italian Pot Roast and pretend it's Sunday family supper! 
Friday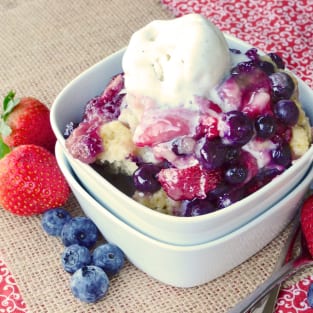 I'm guessing you'll have a bit of leftovers on Friday to eat, so I leave you with dessert in the crockpot. This slow cooker mixed berry cobbler can be made with frozen berries, so you have no excuse not to make it. Warm and bubbly, it just may be your dinner with a scoop of vanilla ice cream. I won't tell a soul. 
Are you tired of the dinner routine?
Stuck in a rut or looking for fun new recipes to try?
Our Facebook Group is growing every day! If you haven't joined yet, we invite you to come check it out and join the fun.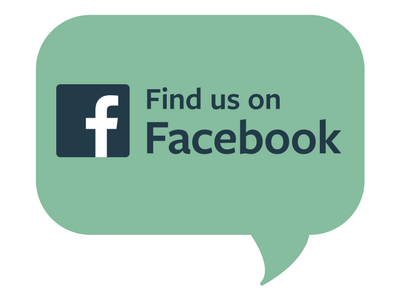 You can ask for recipe ideas, talk about cooking techniques, or get help figuring out the right new pan set for you. If you've already joined, invite a friend along!

Tags: Meal Plans, Slow Cooker