A Happy Saturday of Cooking Menu Plan
Christina Lane | Dessert for Two

Spent all week dreaming of a day making your favorite things in the kitchen? We've got all your new favorites rounded up into one fabulous meal plan. Let's get cooking!
It can be tough to find enough time during the week to pursue your passion of cooking. Between work, taking care of kids, and balancing everyone's schedules, sometimes cooking is relegated to the weekends. And that's totally fine. I get it.
Let's say you have one blissful Saturday to spend in the kitchen. What would you make? Does your mind spin with ideas? I've got your perfect Saturday planned out, meal by meal. So, tie on that apron, grab your wooden spoon, and get ready to cook your butt off, one happy Saturday.
Let's start the morning with these utterly delicious and sinful sweet potato cinnamon rolls. I say sinful because of the candied bacon topping.  I don't think there's anything I'd rather eat! 
12 Servings
22 Ingredients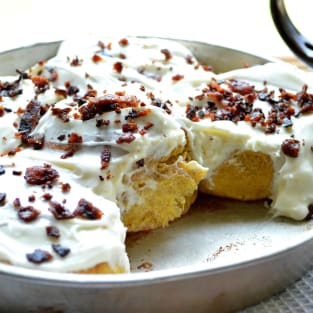 If yeast scares you in the morning, try these Pumpkin Protein Bars. Definitely healthier than cinnamon rolls, but just as delicious! 
12 Servings
9 Ingredients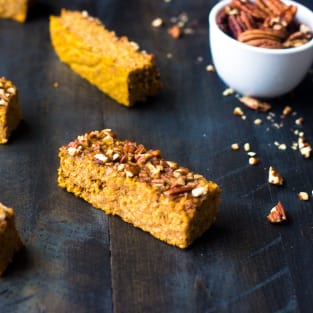 I hope you ate a light breakfast and saved the leftovers to re-heat on busy weekday mornings, because the lunch menu is grand. These shredded chicken nachos for two are perfect. Customize the nachos anyway you like them—kick up the heat with extra jalapeños, or cool it down with double cheese and sour cream. You'll be crunching away the afternoon in no time.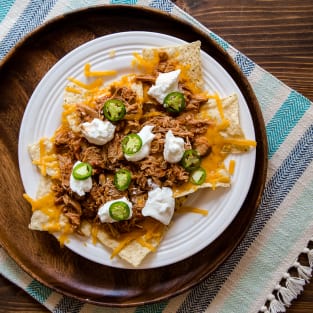 I think you should spend part of your afternoon making a fantastic dessert that will keep for a few days. These white chocolate brownies with cinnamon chips sound perfect—just as easy to make as regular brownies, but with the unexpected twist of white chocolate and super fun cinnamon chips!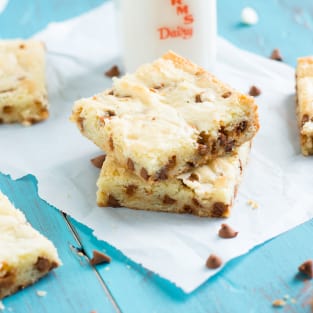 How does pasta sound for dinner? This creamy pumpkin pasta is packed with veggies, and couldn't be easier. The leftovers will keep great. 
6 Servings
17 Ingredients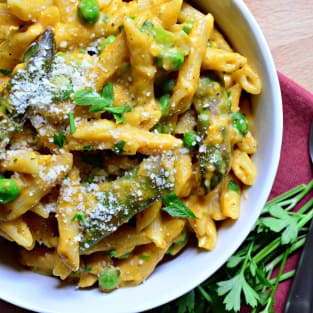 Since you have the time, I recommend making these Parmesan Pesto Swirl Rolls.  Kate says 'they're worth the wait' and I can just taste each buttery bite.
12 Servings
9 Ingredients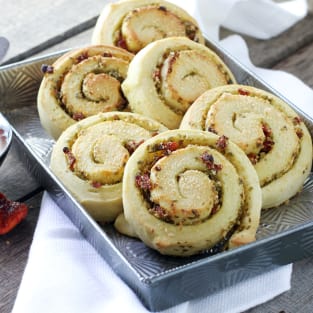 Enjoy your happy Saturday of cooking!
Are you tired of the dinner routine?
Stuck in a rut or looking for fun new recipes to try?
Our Facebook Group is growing every day! If you haven't joined yet, we invite you to come check it out and join the fun.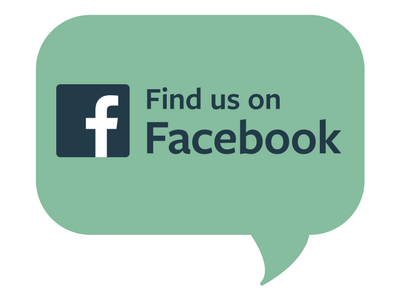 You can ask for recipe ideas, talk about cooking techniques, or get help figuring out the right new pan set for you. If you've already joined, invite a friend along!

Tags: Menus